12 Best Productivity Tools For University Students
This blog contains a list of productivity apps and websites for students for time-tracking, note-keeping, scheduling, and even time-blocking like Developer Diary, Notion, Todoist, etc.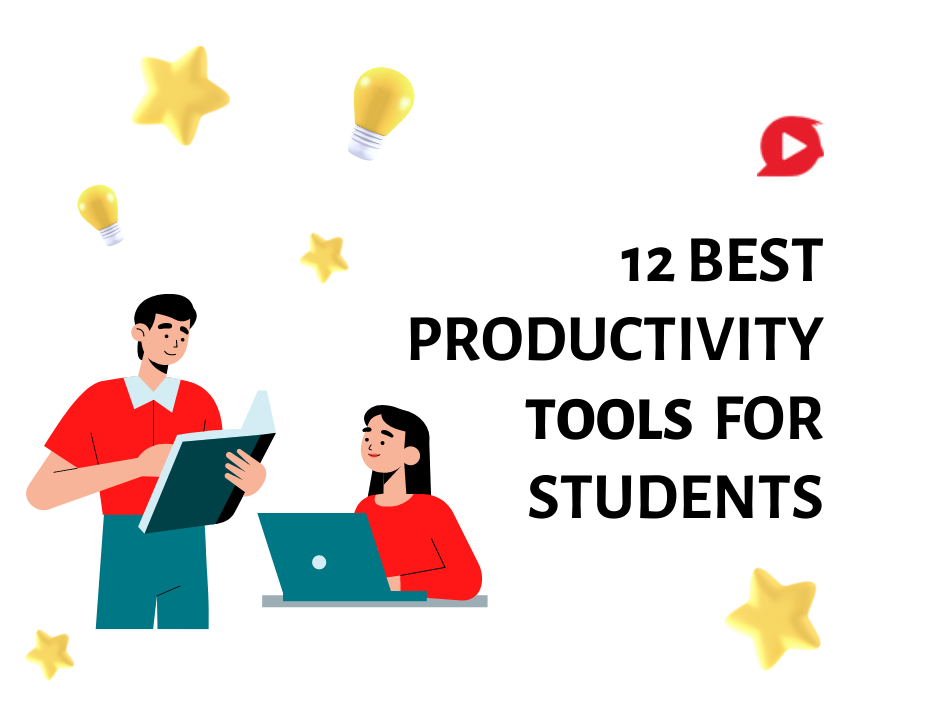 There are numerous distractions for students out there, from Netflix to Instagram. It's challenging enough to start studying, but it becomes increasingly difficult to stay focused for extended periods.
So we bring to you top productivity tools, websites, and apps for college students to get back on track for this semester and never miss a deadline.
---
Table of Contents:
For Time-Tracking:
For Note-keeping:
Notion
Evernote
OneNote
Obsidian
For Time-scheduling:
To block-distractions:
Cold Turkey
Forest App
Timeuler
Freedom
RescueTime
---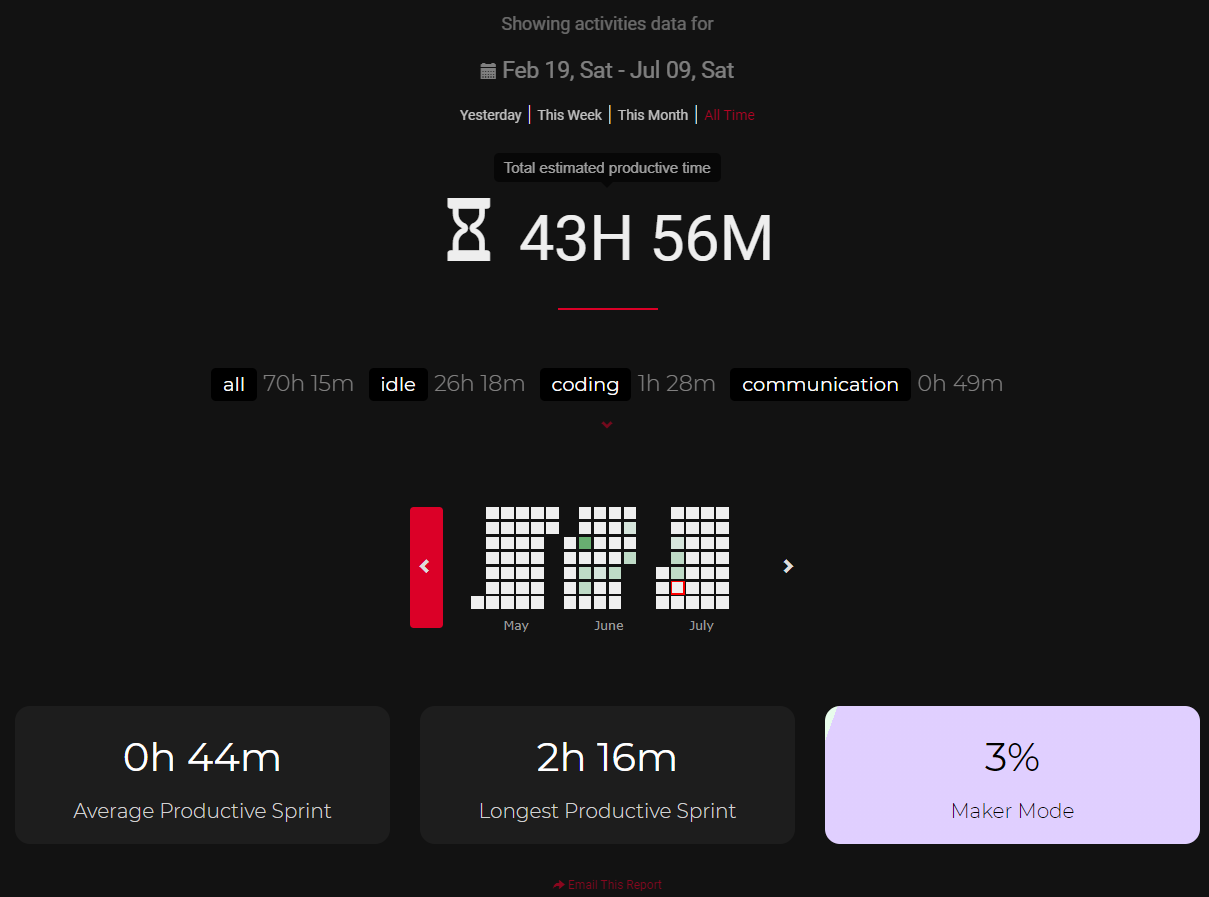 It is a free productivity app by Invide.
It is a minimalistic journaling app and a progress tracker.
It is a desktop app that tracks your time and tells you how productive you were in your deep work session. It could be a real game-changer in how you plan your day, prepare for your exams, and get done with your homework.
You will also know when and where you waste your time.
Pricing: FREE
2. DeskTime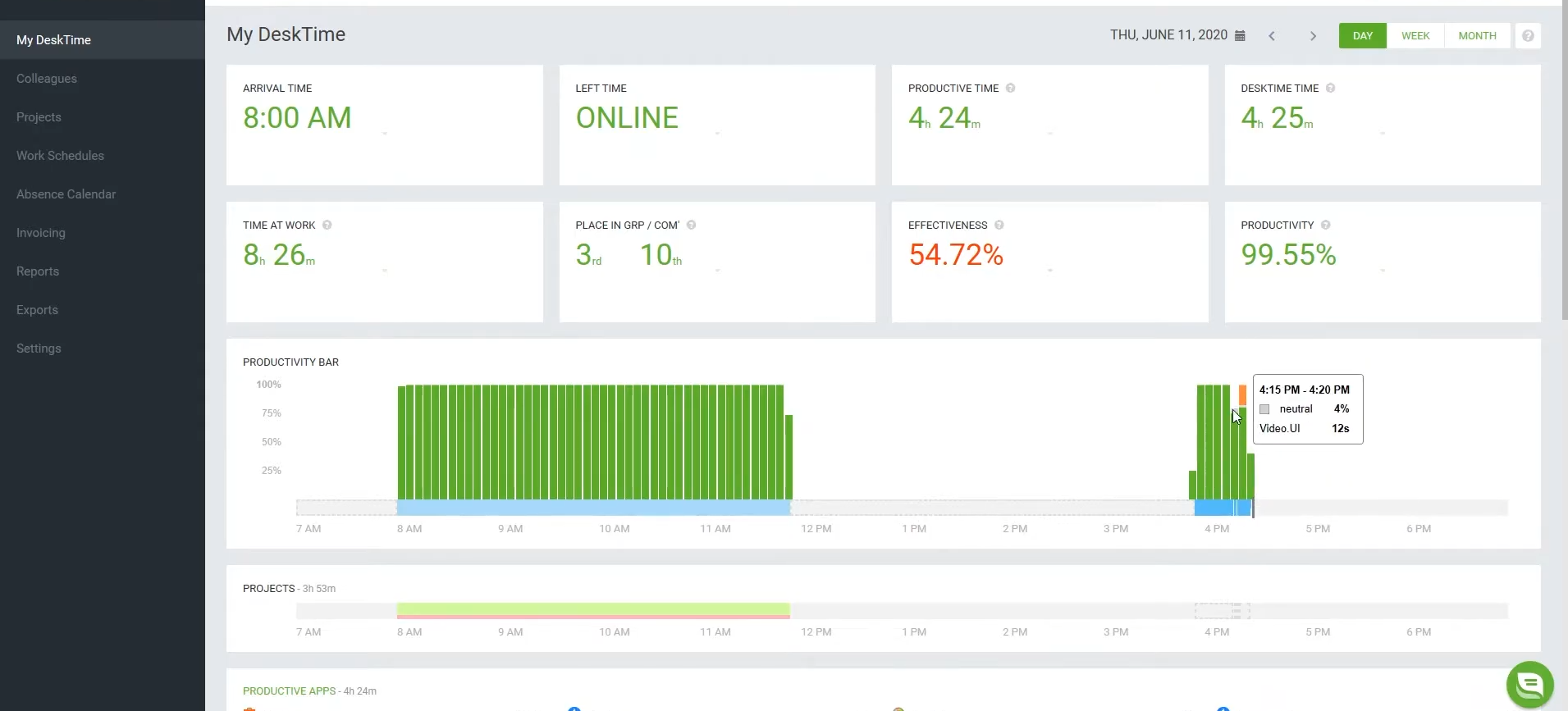 A time tracker and workforce management system that will help you develop a high-performing system and enhance your efficiency.
With DeskTime, you can see and track where your time goes, so you can easily identify which apps and pages to avoid.
Automatic time tracker
Check your work progress
Helps optimize your resources
Pricing: The Lite version is free while the paid versions start from as low as $7 a month.
3. Notion
Notion is an amazing tool for organizing notes and other materials for a particular class.
However, you can also use it to keep track of your obligations and classwork.
There are numerous project management and to-do list features in Notion. You can create checklists on any Notion page, at the most basic level.
You can quickly create structured, flexible content with Notion, which you can then modify, restructure, share, duplicate, and pretty much do anything else you can think of. The feature that immediately distinguishes Notion from other note-taking apps is its capacity to create structured notes.
Pricing: Free for students, just sign up with a school email address.
4. Evernote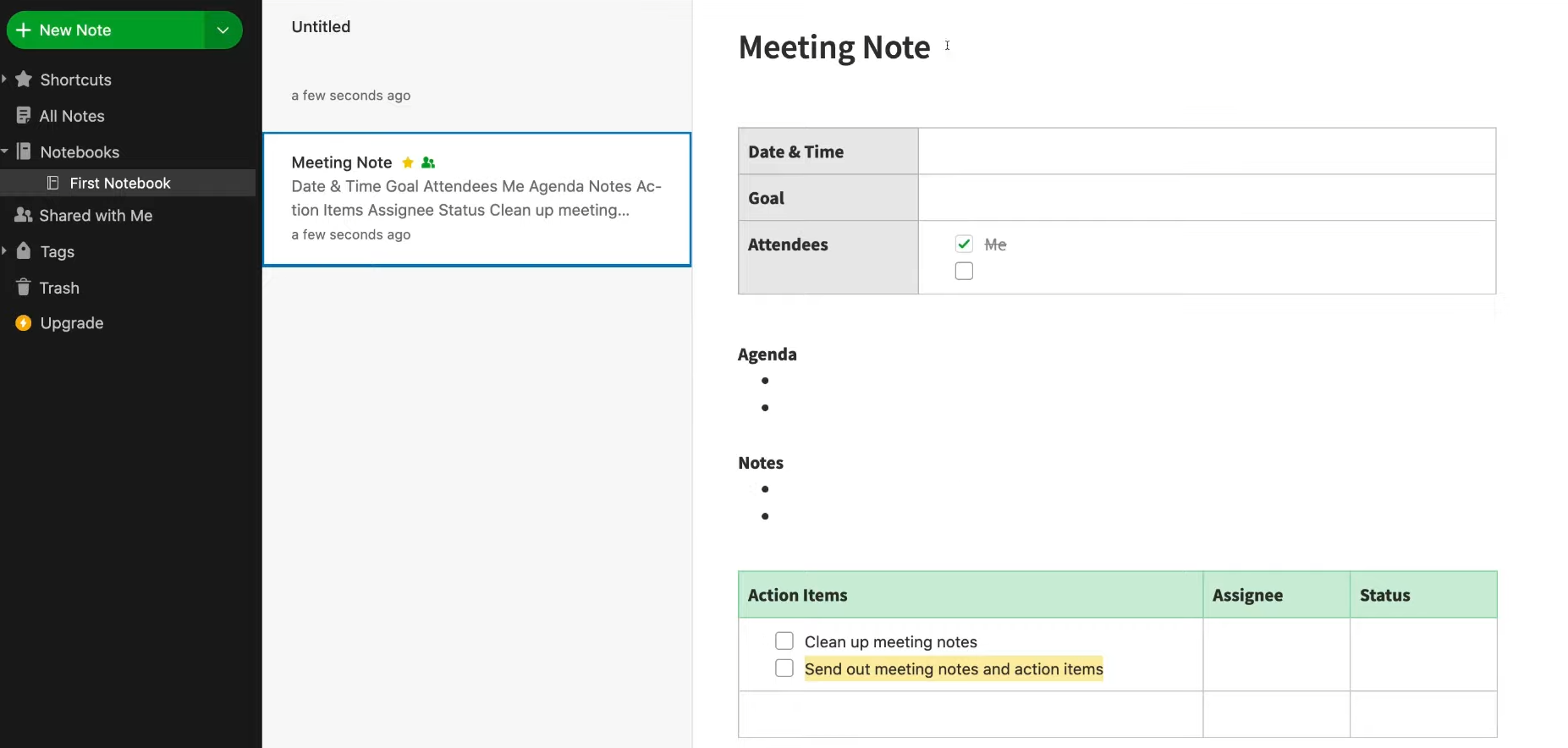 With Evernote, you can take and share notes, track tasks, and due dates, and even scan your handwriting. Keep all of the information that is connected to relevant handouts, research, and whiteboard images in one location.
To ensure that nothing slips through the cracks, you can also connect your primary Google Calendar and set task deadlines.
All of your study materials will sync across all of your devices, even when you are offline, and you can search tags, text, and calendar details like the location and attendees.
Pricing: Free version is available. Students can get Evernote's Personal plan for 50% off.
5. OneNote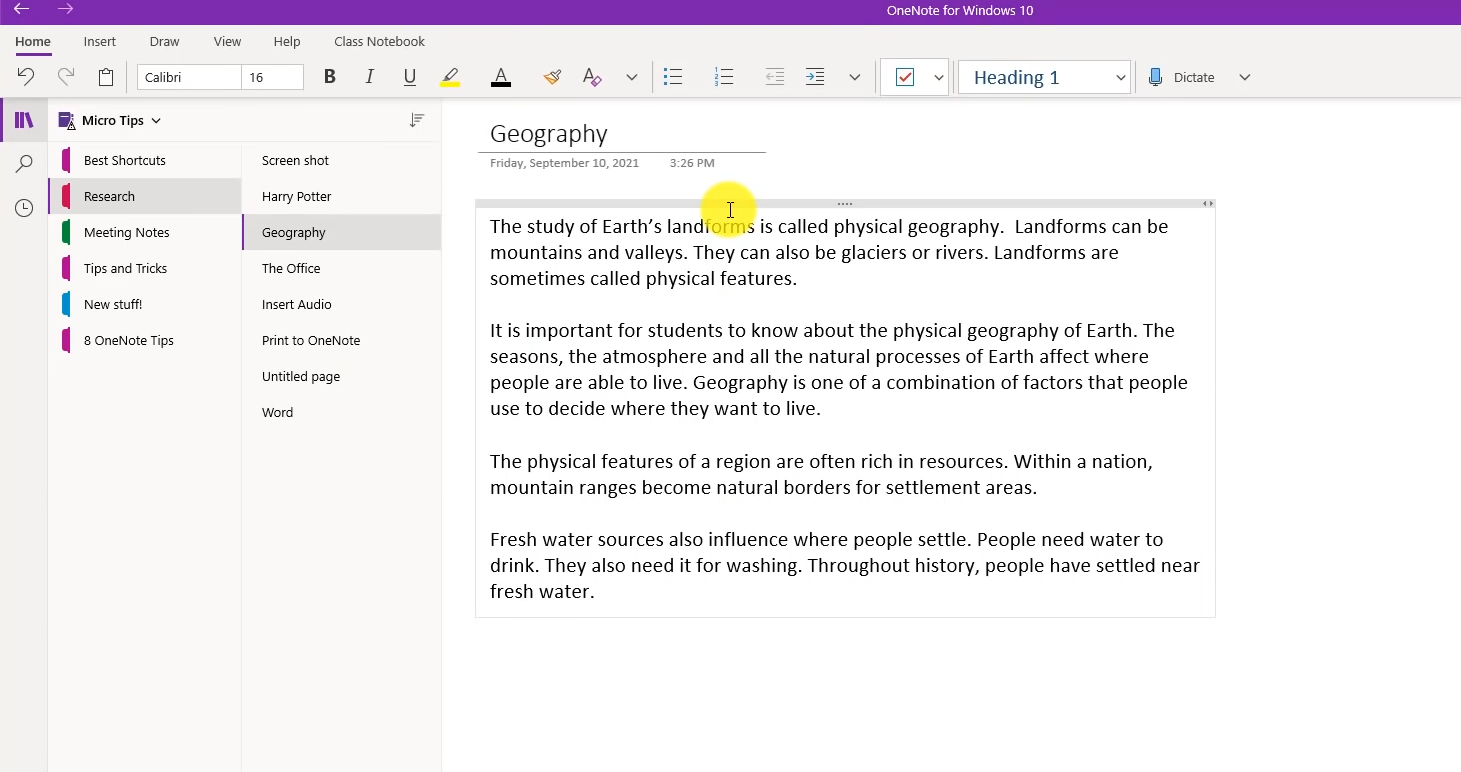 With OneNote, you can make all your notes, and save all your study material in just one device. You don't have to carry books and notes with you all the time.
You can create a separate virtual notebook for each subject, different sections in each notebook, and even color-code them.
Pricing: Students can get OneNote for free under Office 365 Education.
6. Obsidian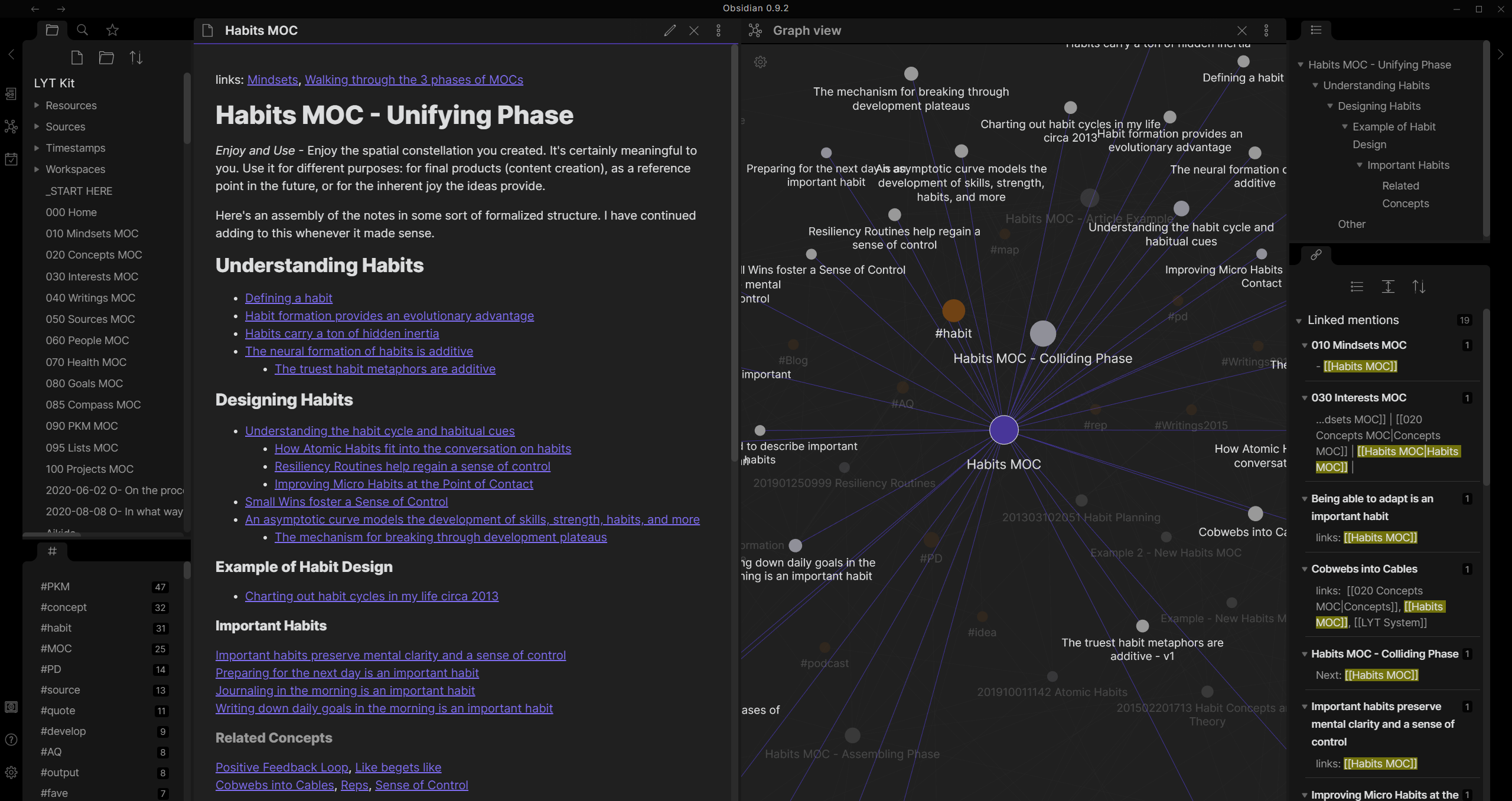 Obsidian makes note-making a very simple and efficient process. It allows you to make your notes in mark-down.
You can easily add media, and embed files into it. You can inter-link pages.
It also allows you to form customizable keyboard shortcuts to navigate through the app easily. You can even set up a graph view. Also, it is OFFLINE.
You can also record lecture audio, which is amazing.
Pricing: Non-premium version available for free.
7. Todoist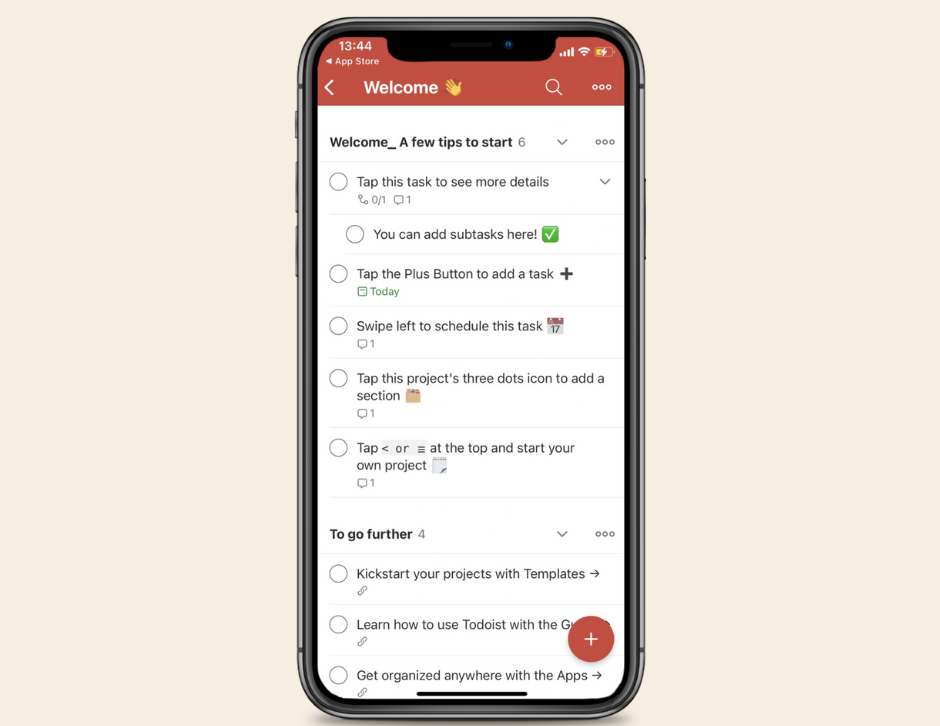 You can organize your tasks into one central location and plan by using Todoist as a student.
You can create projects, add sections, and add tasks to each of them using Todoist.
You can keep track of important deadlines by assigning a due date to each task.
It's easier to focus when you keep track of all your tasks in one location, and you'll be less likely to overlook something crucial.
Additionally, you can sync your calendar and to-do list.
Pricing: Free version is available, pro version starts from $4 a month.
8. Cold Turkey
Cold Turkey is a website blocker created for concentration while working or studying.
It can block enticing websites and apps like YouTube, social media, games, and apps.
You can "blacklist" specific websites or applications in the app for a specified amount of time. This means that despite your best efforts, you will not be able to access these websites and applications during the time you have blocked them off.
Additionally, the app has a "Frozen Turkey" mode that disables all computer access.
Pricing: Free version available.
9. Forest App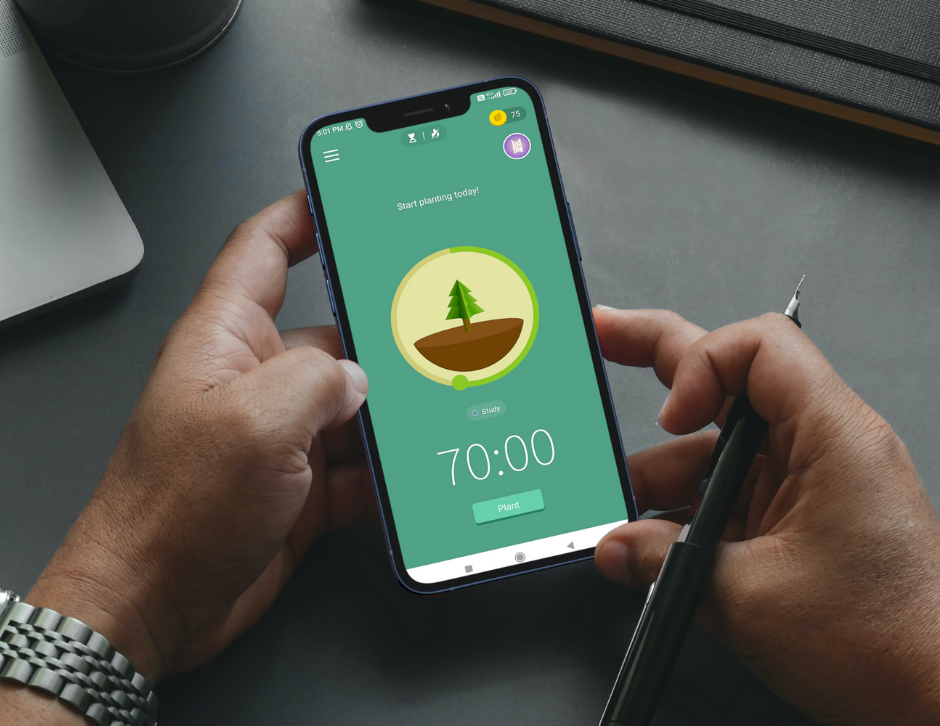 This is one of my favorite apps that I use while I am studying and I don't want to get distracted.
The app is perfect for students who have a hard time focusing.
It has a sapling in the screen's center that grows the longer you stay on the screen, discouraging users from using their phones while working on assignments or engaging in other productive activities.
The tree withers away when you quit the app. The user accumulates coins over time, and they can then be used to open up new tree types.
If the user wants, they can play soothing music.
Pricing: The Forest app can be purchased on iOS devices for $1.99 and is available for free on Google Play Store.
10. Timeuler
It is a time-tracking app that could help you stay focused while studying and maximize deep work.
With this app, you can track where your time goes and make conscious choices.
It will also help you build better habits and do better at school.
Pricing: Basic plan from $5 a month.
11. Freedom.to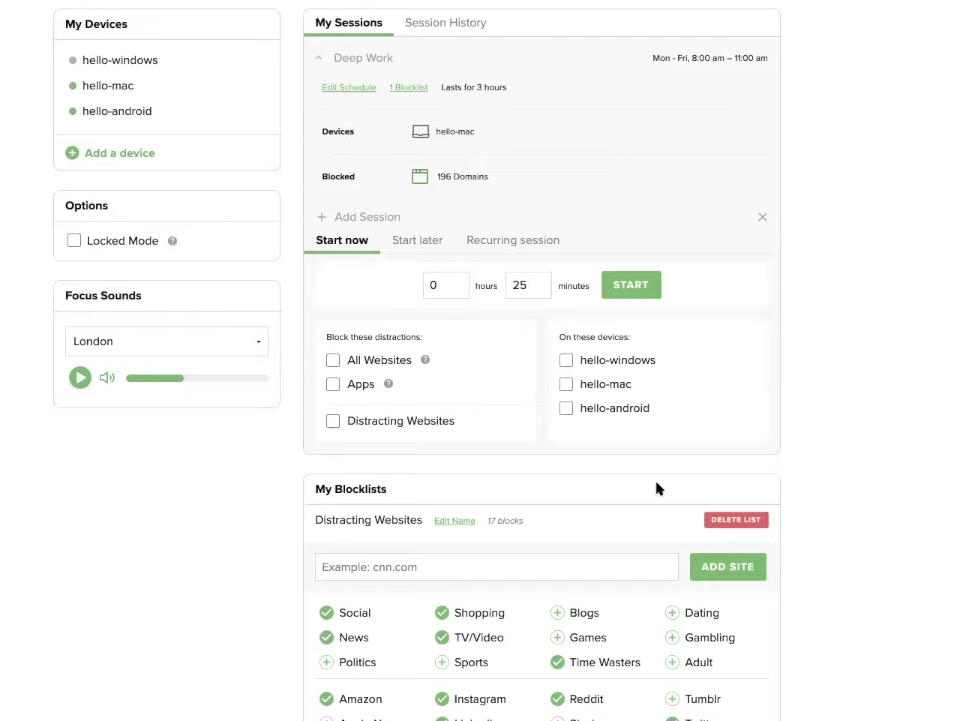 Freedom is an app and website-blocker that can help you focus and remain undistracted while studying.
Freedom app gives you the freedom to work without getting distracted and be more productive without wasting time on unnecessary websites/apps, isn't that amazing!
Pricing: Free trial available. Premium version at $3.33 /month billed annually.
12. RescueTime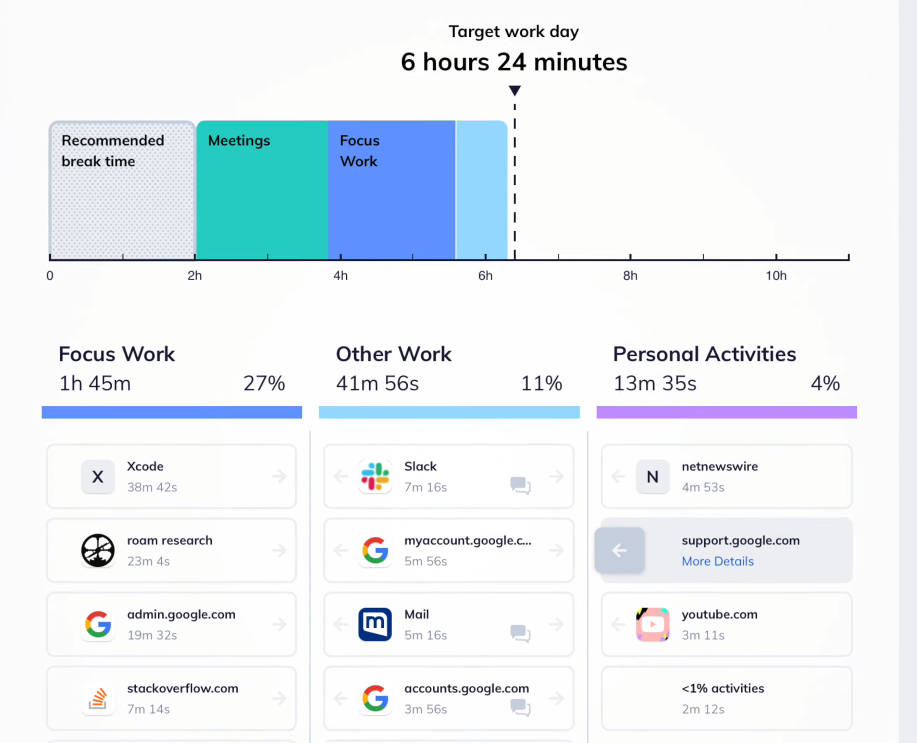 It is time-tracking and time-management software.
RescueTime makes it easy to keep track of all your online, mobile, and computer activities, which helps you gauge your productivity.
Save time and accomplish more with RescueTime, a superb time-management tool that offers insightful analysis of how you spend your days.
Pricing: RescueTime Lite is free forever. You can upgrade to RescueTime Premium for $12/month or $78/year.
---
Join Invide's remote developers' community on a new discord server where I post developer productivity tips and tools frequently.
You can read my other blogs here.