Tech Writer GPT
Tech Writer GPT is a Google Docs Add-On to assist with writing technically accurate, search-engine discoverable, and professional technical content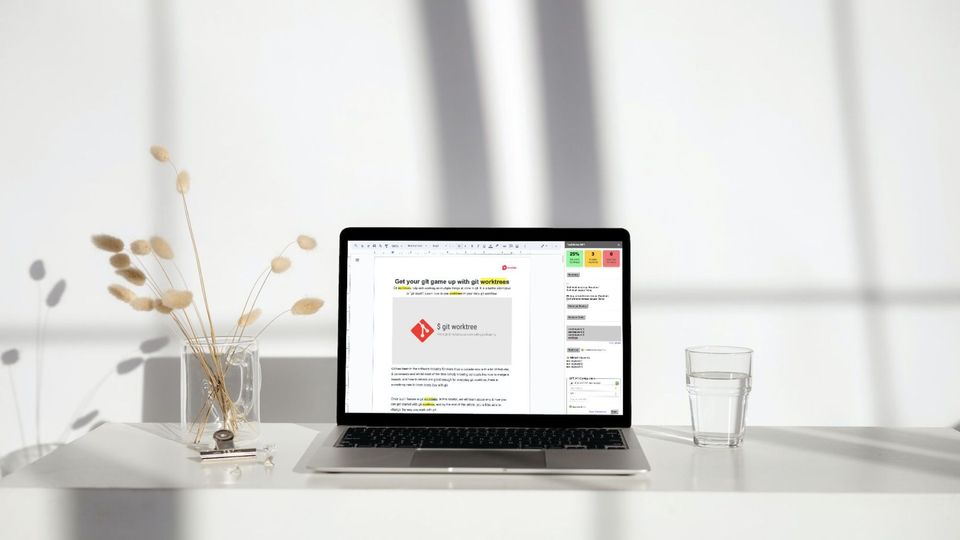 A Google Docs Add-On to elevate your technical writing
Are you a technical writer striving for excellence but often overwhelmed by tight deadlines and the complexity of subject matters? Look no further! Tech Writer GPT is an AI-powered writing assistant designed exclusively for technical writers to help you produce technically accurate, coherent, and professional documents in record time.
tl;dr: Tech Writer GPT fixes common problems that tech writers face. It helps without getting in the way of your creative thinking.
For tips on tech writing, chat with the community on Discord.
---
Who should use Tech Writer GPT?
Technical Writers
Documentation Specialists
Engineers
Researchers
Academic Writers
---
Why we built Tech Writer GPT?
We are developers and technical writers who write a lot of technical content on a daily basis. We started using ChatGPT (and similar tools) to assist us with the tech writing but soon we realized the way we were using AI to produce the content was harming us - it produced technical mistakes frequently and confidently, it came in the way of collaboration and creativity, it was becoming complex to wrangle with multiple tools for different common and important tasks such as keywords optimization, rephrasing, etc. Overall, we ended up investing more time to produce a lower quality of technical content. Slowly and carefully, we built this tool to solve those challenges for ourselves so that we can benefit from the speed and scale that AI content process provides but without these drawbacks, without coming in our way of creative thinking. We use it on a daily basis to produce high-quality technical content at scale.
Key Features
Complement the power of Google Docs with Tech Writer GPT
As Tech Writer GPT works with Google Docs, you can utilize your existing workflow to collaborate with your team members with additional powers added by Tech Writer GPT
Technical Mistakes Checker
Scan your document for any technical mistakes or ambiguities and receive  suggestions for improvement

Comprehensibility Gaps Checker
Scan your document for any issues with the articles being not comprehensible whether due to the gaps in the explanation or repeated content or just a poorly worded paragraph
Keywords Checker
Scan your document to find how many SEO keywords you used and how many you missed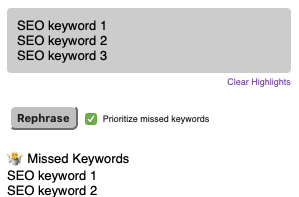 AI-Powered Rephraser for SEO
Instantly rephrase the sections of your document to use the SEO keywords you missed or just to give it a fresh and new look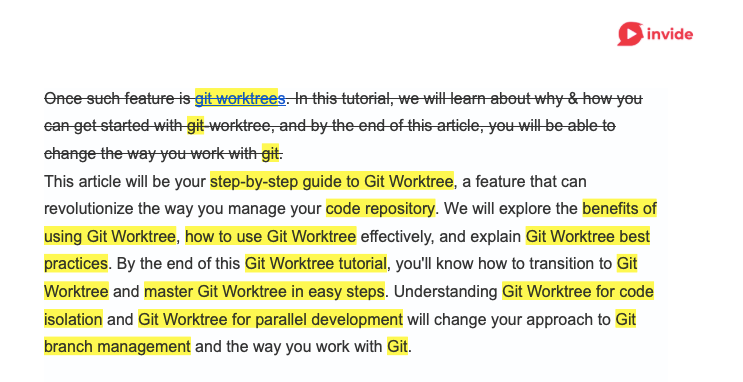 AI-Powered Summarizer
Generate succinct summaries for long technical passages, making your content easier to understand without losing essential details
Control which AI model you want to use and how
We support multiple AI models right out of the box and keep adding new ones as they get released. You may choose your desired model and settings.
Future roadmap
In the next few releases, we are going to prioritize customization features including the custom prompt. And we're listening to your feedback to make it even better. Request a feature anonymously by posting/voting on this community forum.
---
Benefits
🔹 Meet Deadlines: Decrease your writing time by up to 60%, allowing you to meet tight deadlines with ease.
🔹 Reputation: Ensure your technical content is free from errors, thanks to  technical accuracy suggestions. Never ship an article with technical mistakes again.
🔹 Efficiency: Automate repetitive tasks such as rephrasing.
🔹 Collaboration: It is available right where you draft and collaborate with the team - the Google Docs. Tech Writer GPT complements that workflow.
---
Pricing
Don't compromise the quality of your technical writing. Join the community of developers and writers elevating the writing process with Tech Writer GPT!
---
Key takeaways
Tech Writer GPT is designed to help technical writers produce high-quality documents efficiently.
It offers real-time accuracy checks, keywords checks, and AI-powered rephraser aimed at improving the technical writing process.
Available right next to your current Google Docs draft, streamlining collaboration and enhancing the productivity
Experience the future of technical writing today!
---
Privacy Policy | Terms of Service | Contact Us | Chat on Discord