Creating a Personal Git Workflow: Ruth Ikegah
Getting stuck on a git problem can be very frustrating, even more annoying when you remember "oh I have been doing this for X years". We've all had Git problems and for beginners it can be quite a scare in taking the first step and understanding it gets better. This session aims to share my frustrations with first-time use of Git, introduce participants to Git, how to use Git and Best practices for a seamless workflow.
Git Commit Show Season 3 is proud to host Ruth Ikegah who will be delivering a live interactive masterclass session on "Creating a Personal Git Workflow".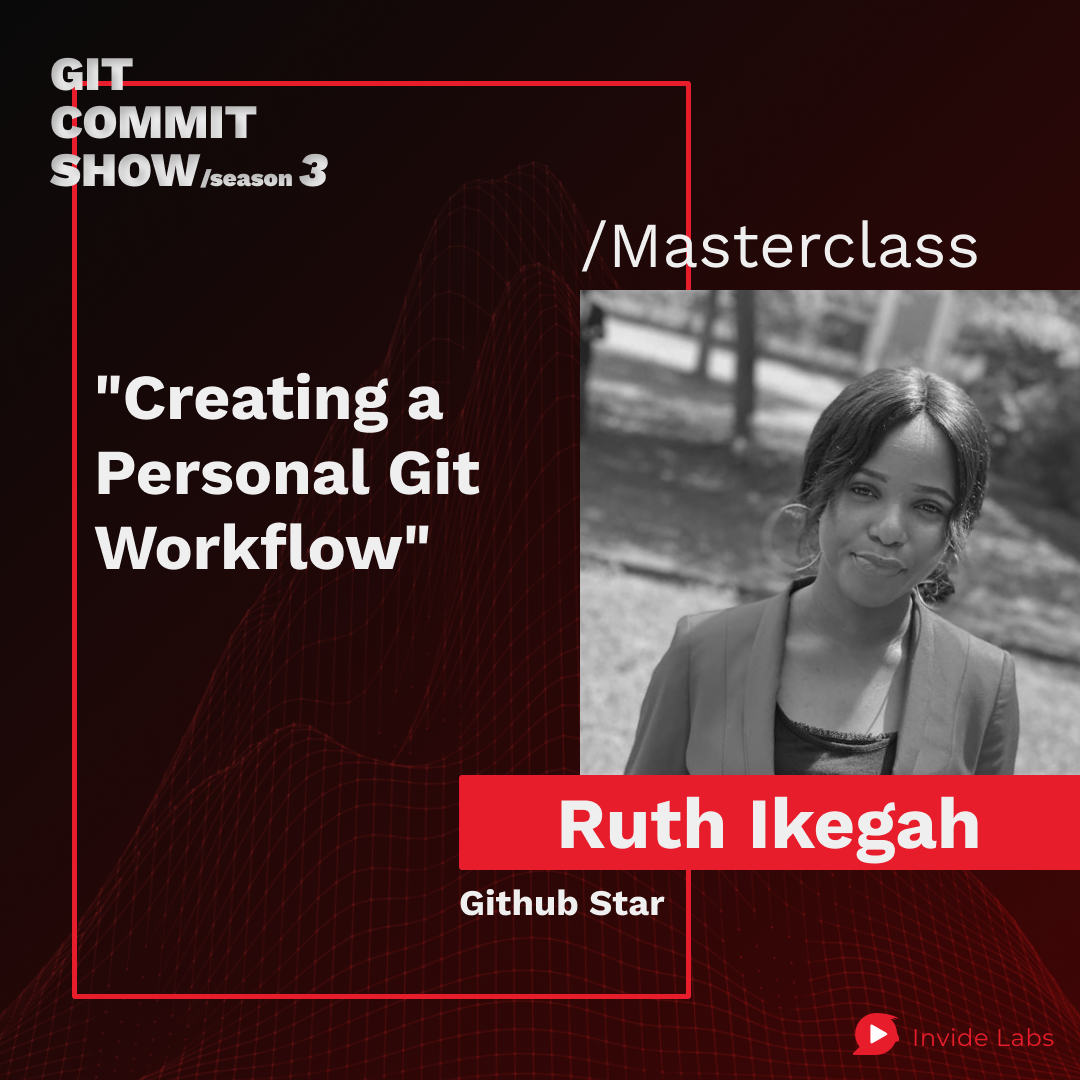 Who's Ruth?
Ruth Ikegah is a Backend developer, technical writer, public speaker, open-source enthusiast, and a people person. She is interested in onboarding beginners into the tech system, especially the open-source space. She has been recognized for her efforts in the field of open-source for being a Github Star.
How to register for Git Commit Show?
Git Commit Show by Invide is the leading online tech conference since 2019 where experienced engineers, researchers, scientists, and professors meet while being at home. It's a 2-day long, online meetup where selected developers and researchers share their insights and breakthrough projects.
Interested to see Ruth live talking about the practical steps to get started with git workflow? Tune in live at https://gitcommit.show/
Get the free 💙 tickets for the show at (apply as an attendee): http://push.gitcommit.show/

Join our Discord to know more about us: https://discord.gg/JFWP8c2gPG