Beyond responsive design: new and future media queries: Kilian Valkhof
Responsive design turned 10 years old last year. Since then browser capabilities have changed a lot, and they're set to change even more. We'll explore new and upcoming media queries that will let website authors make websites that respond not just to screen sizes, but to many different user preferences and situations. Learn how to implement these in forward compatible ways with practical tips and examples.
Git Commit Show Season 3 is proud to host Kilian Valkhof who will be delivering a live interactive masterclass session on "Beyond responsive design: new and future media queries".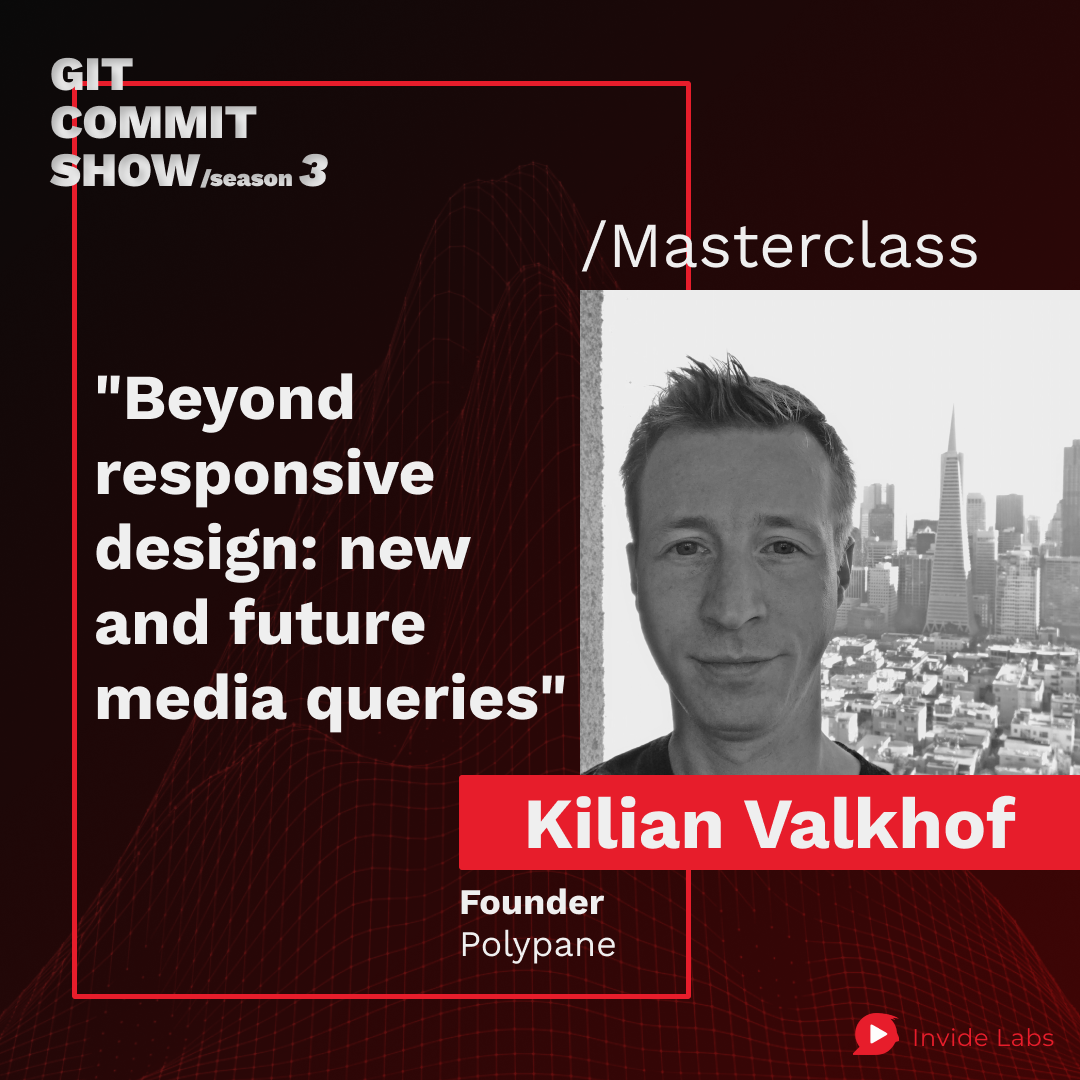 Who's Kilian?
Kilian Valkhof is the creator of Polypane, the browser for building websites. He wrote his first article on mobile web design all the way back in 2008 (with an exciting look ahead at "media features"!) and hasn't stopped thinking about responsive websites since.
How to register for Git Commit Show?
Git Commit Show by Invide is the leading online tech conference since 2019 where experienced engineers, researchers, scientists, and professors meet while being at home. It's a 2-day long, online meetup where selected developers and researchers share their insights and breakthrough projects.
Interested to see Kilian live talking about the practical steps to get started with responsive design? Tune in live at https://gitcommit.show/
Get the free 💙 tickets for the show at (apply as an attendee): http://push.gitcommit.show/

Join our Discord to know more about us: https://discord.gg/JFWP8c2gPG