Scope of data journalism for developers: Rangoli Agrawal
I will be talking about why data is becoming a necessity in journalism. Those with data skills/coding skills can have a great career as a journalist. I will also be talking about the coding languages and the skills required to be a data journalist and ways through which data can be used for writing stories that attract eyeballs.
Git Commit Show Season 3 is proud to host Rangoli Agrawal who will be delivering a live interactive careertalk session on "Scope of data journalism for developers".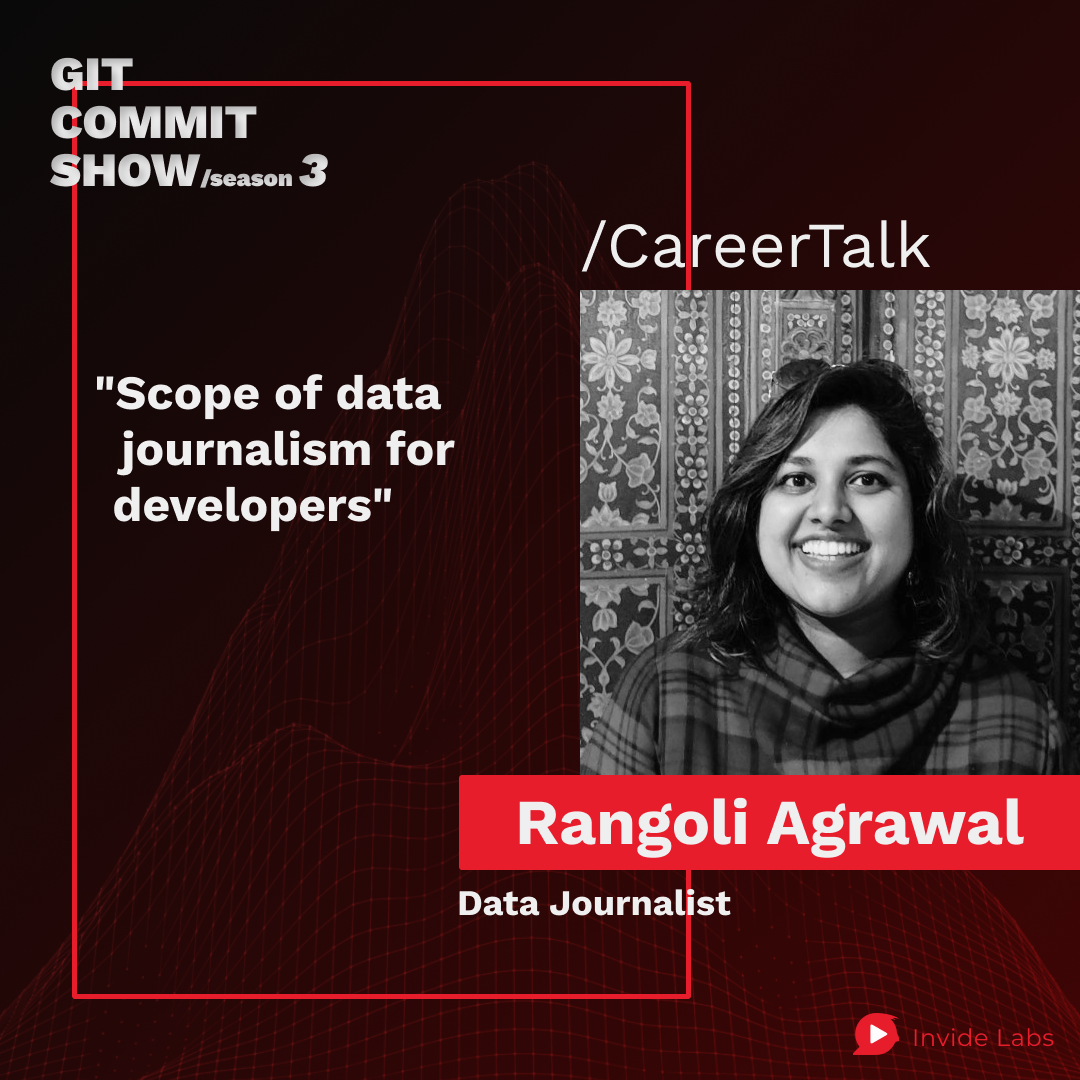 Who's Rangoli?
Rangoli has been a data journalist from past 2.5 years during where she has published in Hindustan Times, Mint, and Caravan. Prior to this she has also been a professional journalist from last six years with published articles in DNA, Asia Times, Indiaspend, Zee, and Firstpost. She is proficient in skills like R, Python, and Excel and uses them on a daily basis to churn stories.
How to register for Git Commit Show?
Git Commit Show by Invide is the leading online tech conference since 2019 where experienced engineers, researchers, scientists, and professors meet while being at home. It's a 2-day long, online meetup where selected developers and researchers share their insights and breakthrough projects.
Interested to see Rangoli live talking about the art of Data Journalism? Tune in live at https://gitcommit.show/
Get the free 💙 tickets for the show at (apply as an attendee): http://push.gitcommit.show/

Join our Discord to know more about us: https://discord.gg/JFWP8c2gPG