Top 10 remote developer jobs of this week - #051
Fully Remote Software Developer and DevOps jobs from Upshot, QuestDB, VEED, Illuvium.io, Bitcoin.com, Airbyte, Fuel Labs, Veza, Neon, and Apots Labs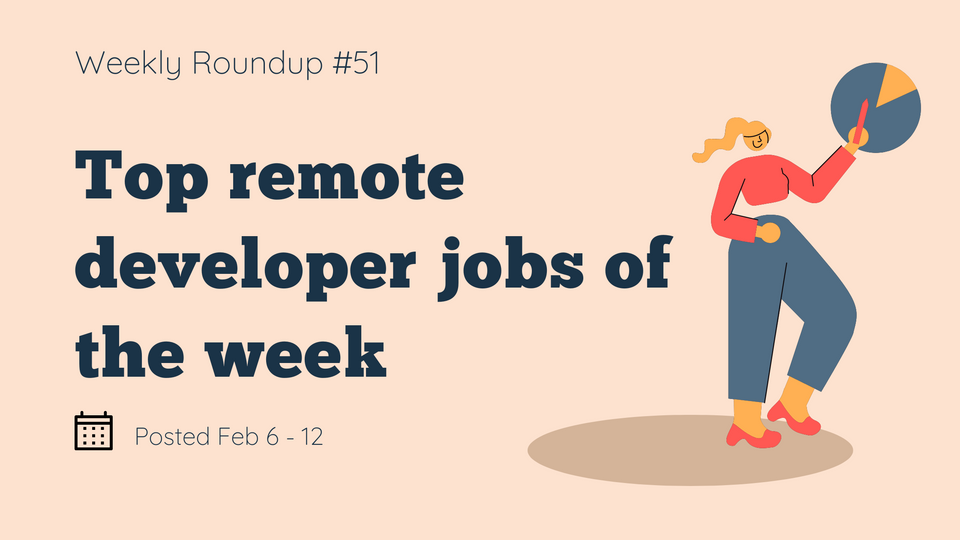 Here is a list of all the fully remote developer jobs listed this week in the community discord server. These opportunities were verified to be authentic, fully remote (work from home), and recent (posted this week).
How do we make this list?
Our criteria to select these remote developer jobs
Authentic: We search for signs of phoney job postings. We don't include job postings that appeared to be nothing more than product advertisements with no intention of hiring, job postings that looked like a data collection exercise, businesses that the community has documented as ghosting applicants, etc.
100% remote: We exclude positions that exclusively consider applicants from a specific region. We examine the job description and other indicators (such the company's LinkedIn profile and historical employment history) to see if it employs people from all around the world (even outside the US).
Posted on the same day: For the daily remote jobs, we only choose positions that have recently been listed, or within the last 24 hours. Therefore, this weekly roundup only includes posts that were published this week.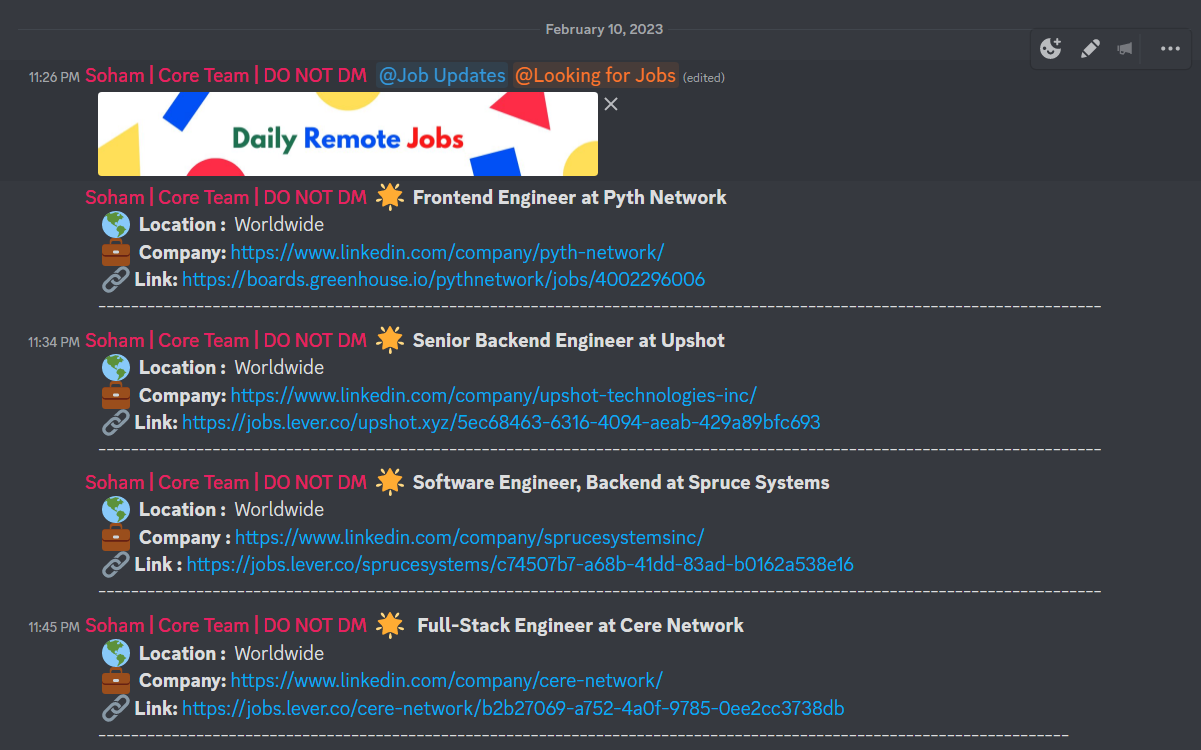 Would you like to receive more job posts like these?
Join this community on discord. Every day, we publish real remote development opportunities that are open to applicants worldwide. Here, remote software developers can discuss remote employment opportunities, productivity hacks, side projects, open-source software, etc. Check out the community on Discord if you are a remote developer or an aspiring remote developer.
Click here to check out last week's top 10 remote developer jobs.