9 project management softwares for remote engineering teams
Project management software is software used for project planning, task management, document sharing, collaborating, time tracking, and efficient management of collaborators and resources in general. This blog contains Wrike, Jira, Asana, ClickUp, Slack, Trello, etc.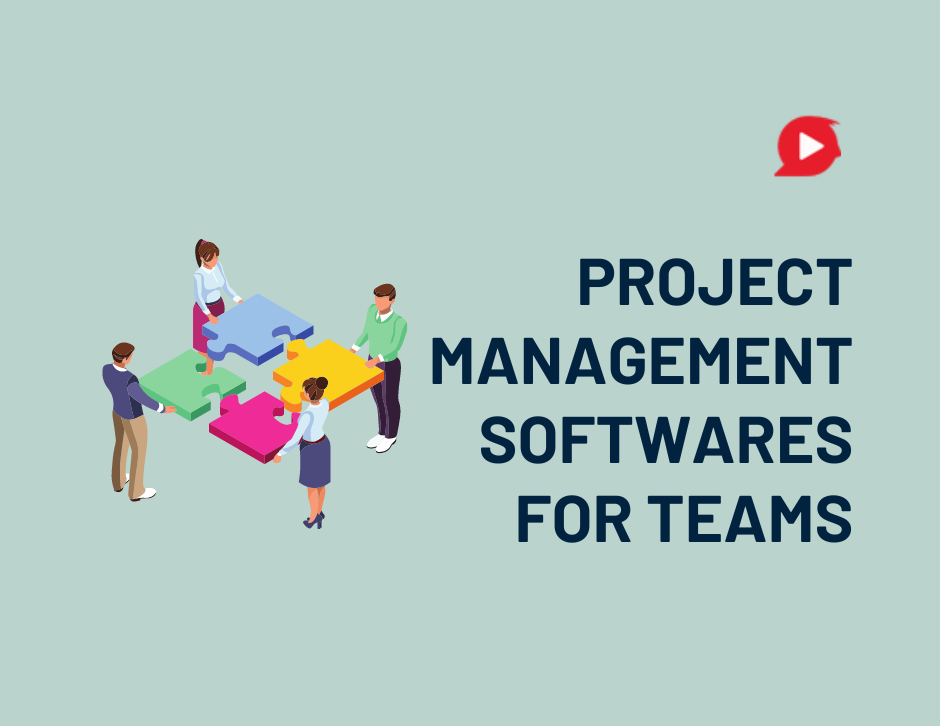 What is project management software?
Project management software is a software used for project planning, task management, document sharing and collaboration, time tracking, and efficient management of collaborators and resources in general.
Project management software becomes necessary for smooth collaboration and execution of tasks in large, remote developer teams.
---
Table of contents:
Jira
Asana
ClickUp
Wrike
Zoho Projects
Trello
Scoro
Monday
Project Manager
---
1. Jira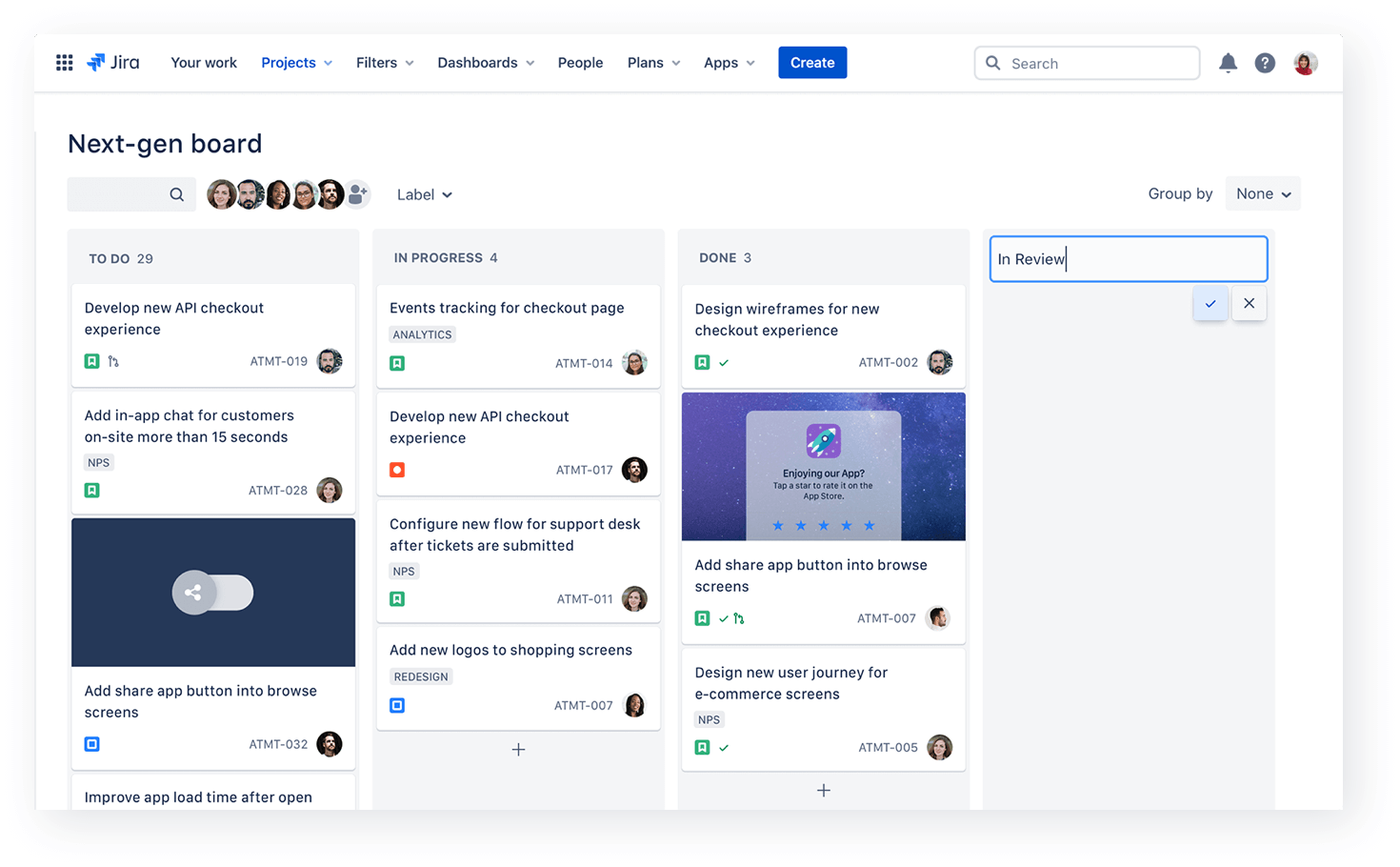 Jira is one of the most popular project management software in the market by Atlassian.
Jira enables real-time collaboration with your team.
Create, maintain, and control even the busiest project workflows with ease.
To outline the big picture, share plans with key stakeholders, and make sure your team is on the same page, even use new roadmaps.
Keep all project information centralized in real-time so that people, teams, and tools can easily access the most recent information.
Pricing: It is free for up to 10 users with limited features. Premium plans start from as low as $7.5 per member per team.
2. Asana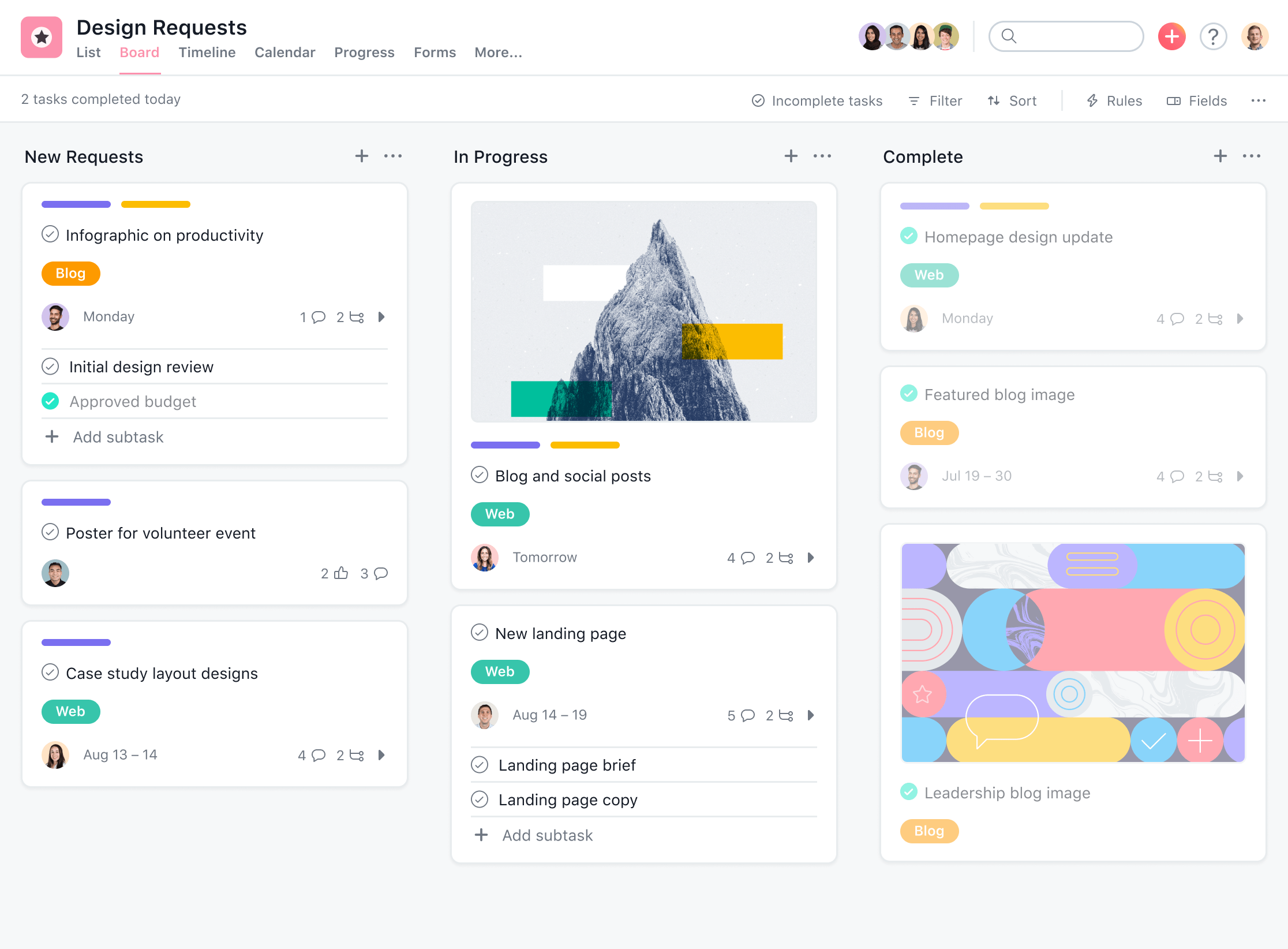 Asana is one of my favorite project and time-management software.
By using a visual tool to connect teams, arrange work, and streamline projects in one location, Asana enables you to create more effective workflows.
By connecting teams, streamlining projects, and organizing work in one location, Asana enables you to create more effective workflows.
You can use it to create project plans that will enable you to maintain your schedule and meet your deadlines.
You can increase your clarity, focus, and personal development using the concrete steps it offers.
Manage overlapping, dependent, and unplanned tasks and develop reliable plans for teams.
Asana enables your team to better understand your customers' needs, respond to their requests promptly, and increase their satisfaction.
Pricing: Basic plan is free while the premium plans start from $10.99 per member per team monthly.
3. ClickUp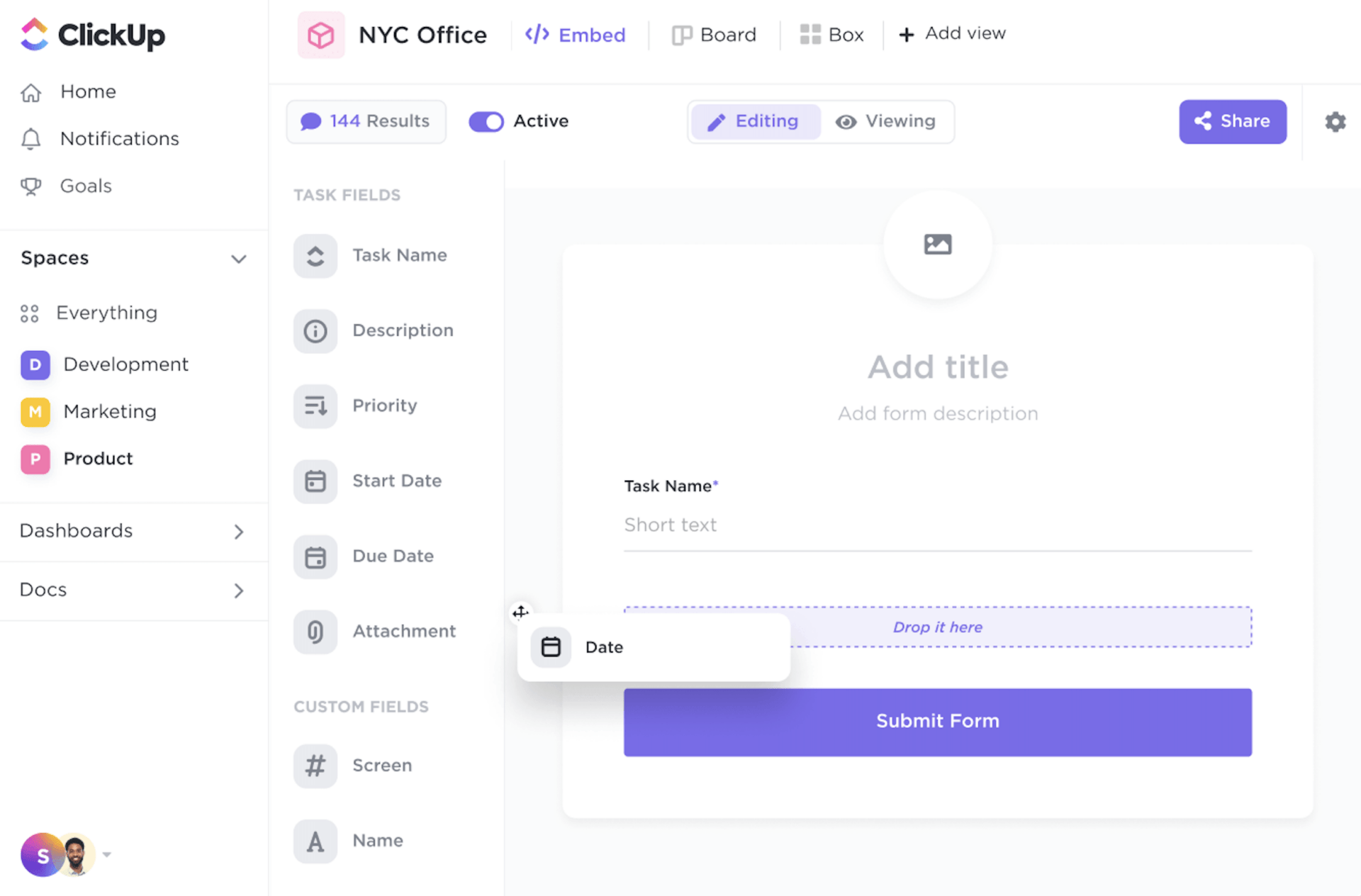 ClickUp is a multi-faceted project management software that allows you to chat with the team, collaborate on a whiteboard in real-time, automate your work, and automatically import your work from other tools synced with other applications like Gmail, GitHub, etc, and much more.
You can also access all your data from any of your devices.
Pricing: Starting from $5 per member per team per month.
4. Wrike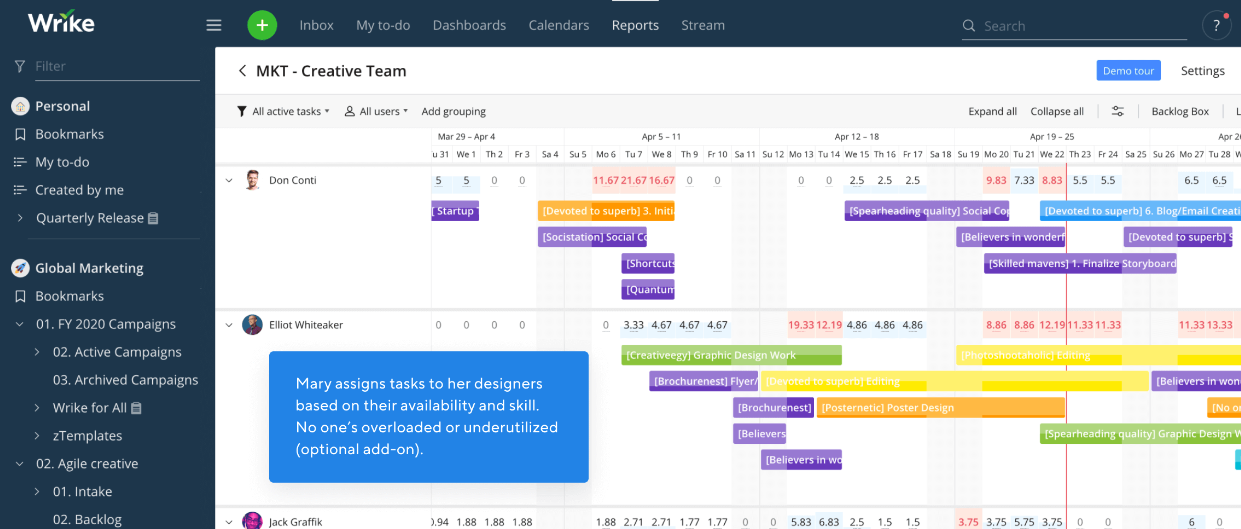 Wrike is made to provide any team with the precise tools they require. Customize request forms, workflows, dashboards, and more.
It enables instant file, task, and report sharing.
You can make decisions instantly and locate information quickly.
To meet deadlines on time, it also has Gantt Software, Kanban boards for real-time collaboration, pre-built templates, and a lot more...
Price: The Professional version starts at $9.8 per user per team per month.
5. Zoho Projects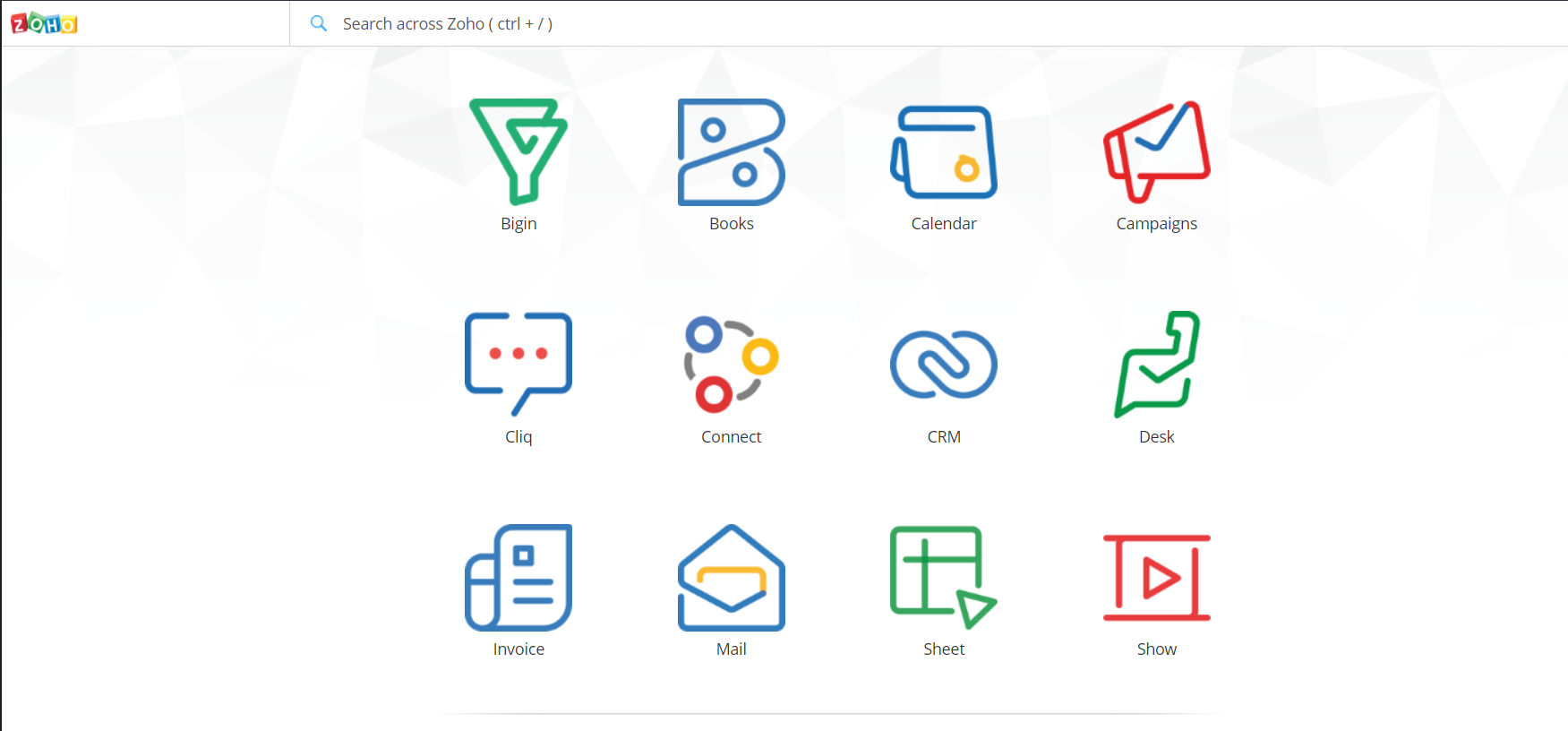 Zoho Projects has an array of features from time management to task automation.
It provides a feed to actively chat with all the time members and reply to add attachments to an issue or status update.
An integrated chat feature in Zoho Projects makes it simple to share ideas.
Use your collaboration software to its fullest potential by posting longer and more in-depth comments on forums.
Add any additional information that is relevant to each participant in the project, such as specifications, references, or fresh ideas.
The ability to create and share any type of file, work together on spreadsheets and documents, and create stunning presentations is what makes Zoho Projects apart from other team collaboration software.
Pricing: Free version available, paid versions to start at around $8 per user per month.
6. Trello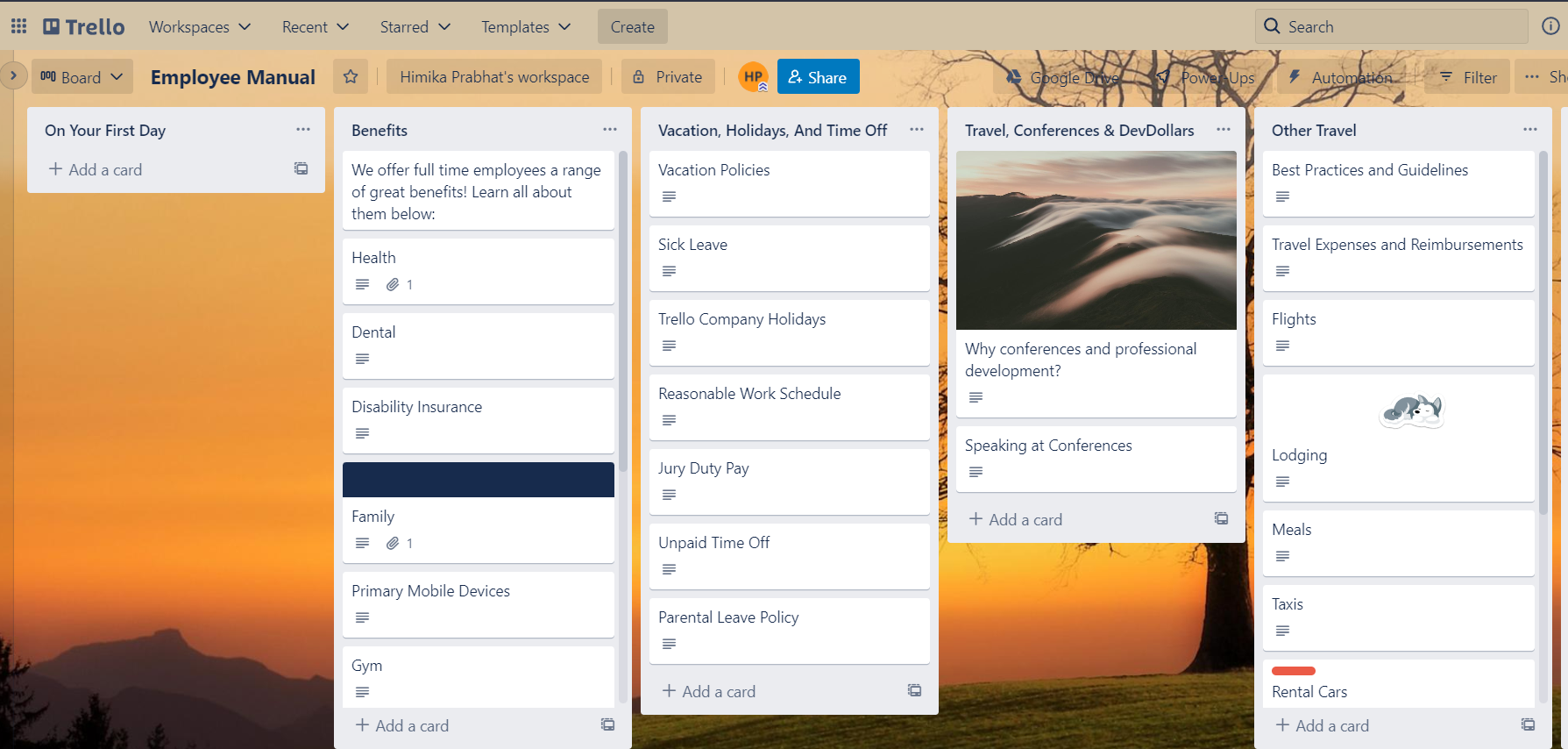 Trello is a visual work management tool that enables teams to collaborate effectively, plan ahead, manage projects, and stay productive.
Your work timeline can also be viewed as a calendar, table, map, or dashboard.
It also allows you to set permissions and administer teams successfully.
Pricing: Free version is available. Paid subscription starts at $6 per user per month.
7. Scoro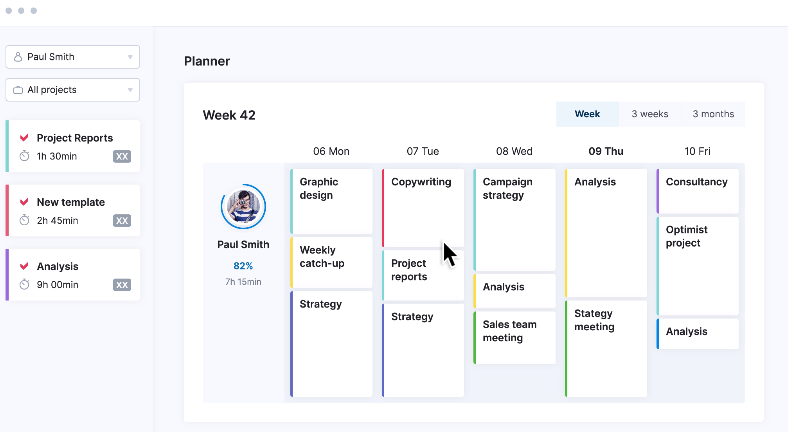 For managing our work, leads, pipeline, and analytics, Scoro is a fantastic tool.
It allows you to track your time, manage your projects, schedule tasks, save contacts, create and send quotes and even track metrics.
It is a one-stop destination replacing the need Toggle, Asana, Calendly, Proposify, etc separately.
It maintains transparency within the team and clear communication.
Pricing: Plans start at $28 per user for a team of at least 5.
8. Monday dev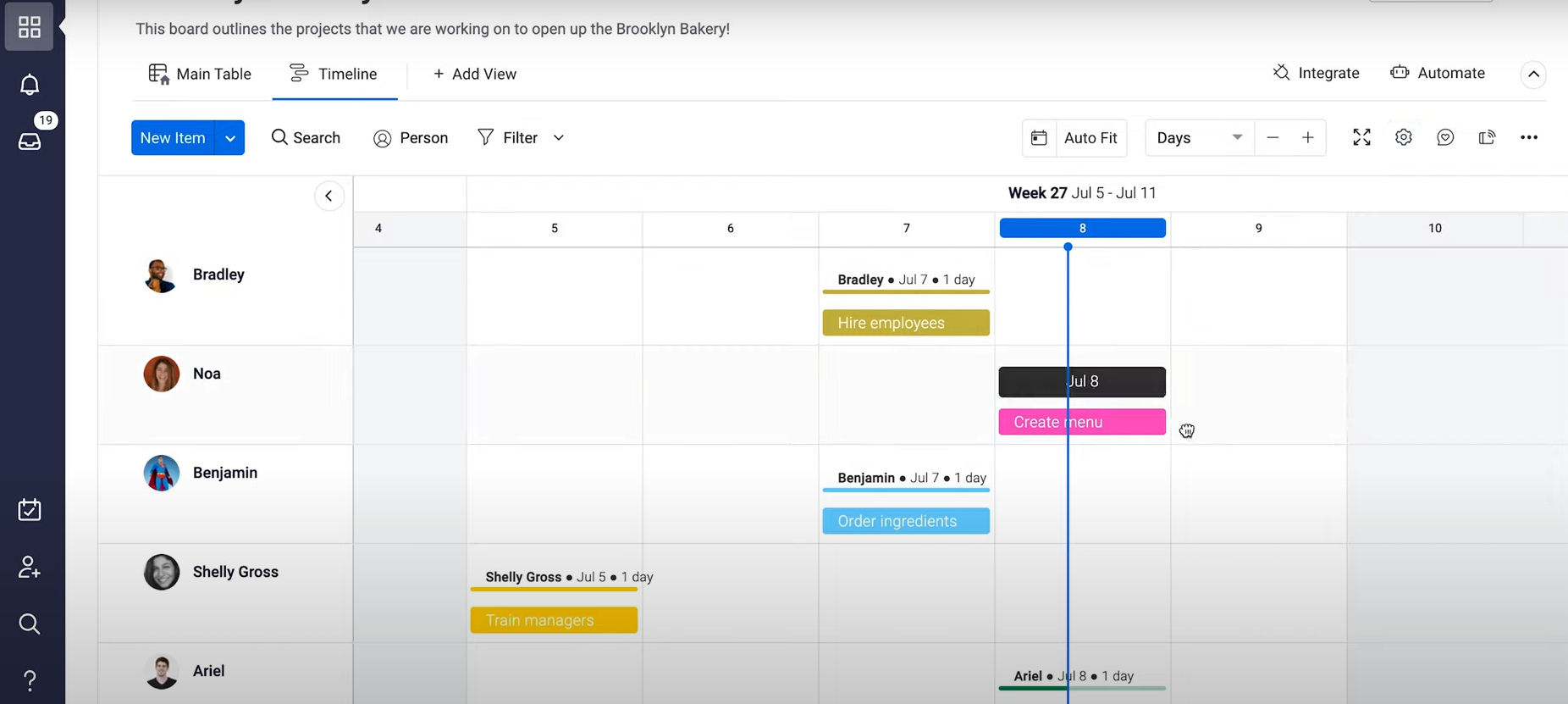 Monday Dev is a project management software from Monday for Developer Teams.
It let's you house and synchronizes all of your product management software, communication, and collaboration in real time.
It allows you to create custom roadmaps, Gantt charts, and more.
It also provides task automation and sprint management.
Pricing: Free for up to 2 members. Paid versions start at $29 per month billed annually.
9. Project Manager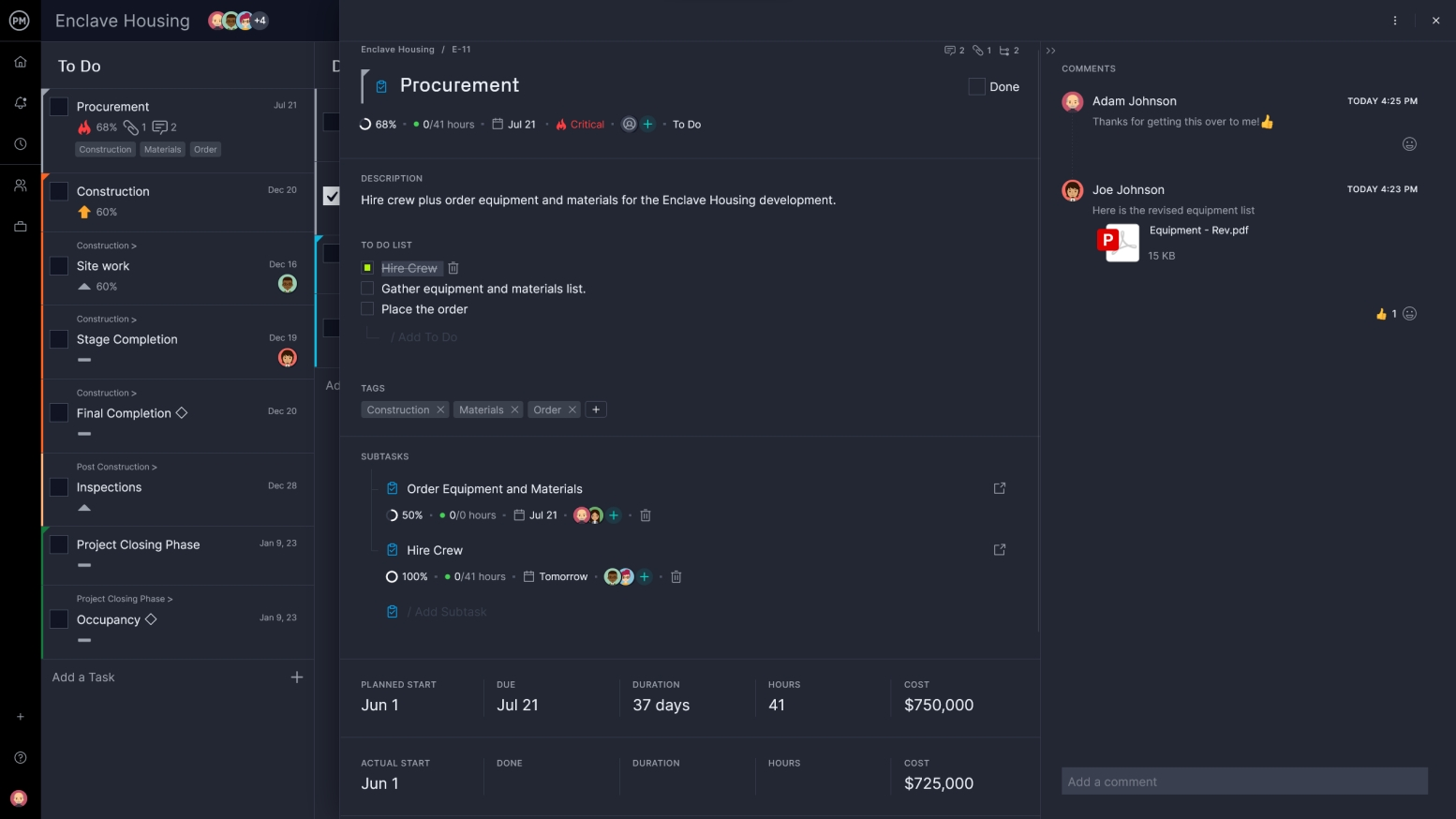 The entire team can start working together in the same location where they manage their work and share updates instantly within Project Manager.
It also has pre-built templates and is easily integrated with over 1,000 business and productivity apps.
This tool makes managing tasks as well as people extremely convenient.
With this tool, you can access your project as a kanban board, Gantt chart, spreadsheets task list, or,  even a calendar.
Pricing: Free for up to 3 people. Paid subscriptions start at $11.5 per user per month.
---
For more
Join Invide's remote developers' community on a new discord server where I post developer productivity tips and tools frequently.
You can read my other blogs here.
Try Developer Diary - the privacy-focused, journaling app and progress tracker by Invide.