Git Commit Show 2019 : When top developers met at the largest online dev conference from their home
A summary of what happened at Git Commit Show, the biggest online developer conference, organized by Invide. Highlights from Jun 22-23, 2019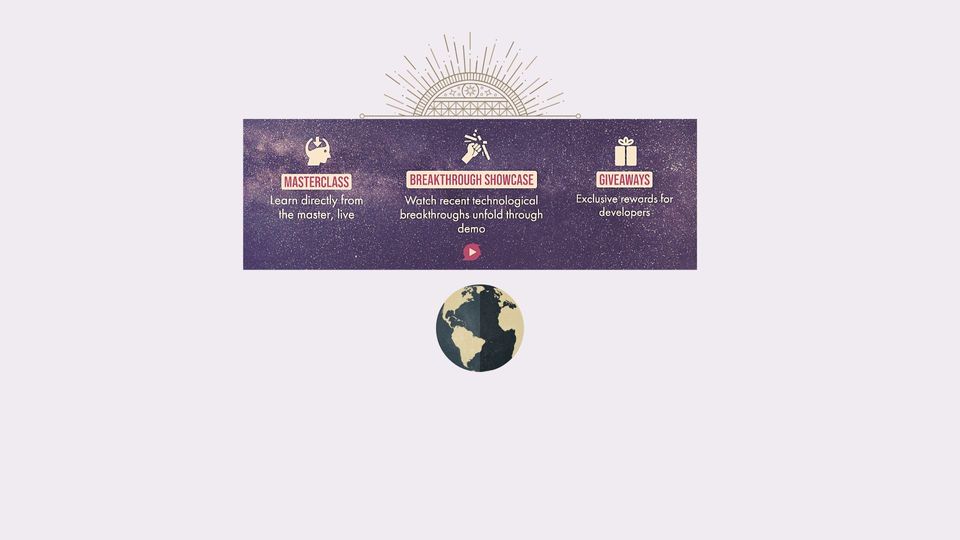 Thank you everyone for making Git Commit Show a success. This is a recap. If you missed any session from this 2-day conference, ask us for the recordings.
Imagine a weekend, you're sitting in a comfortable chair/sofa and attending an international conference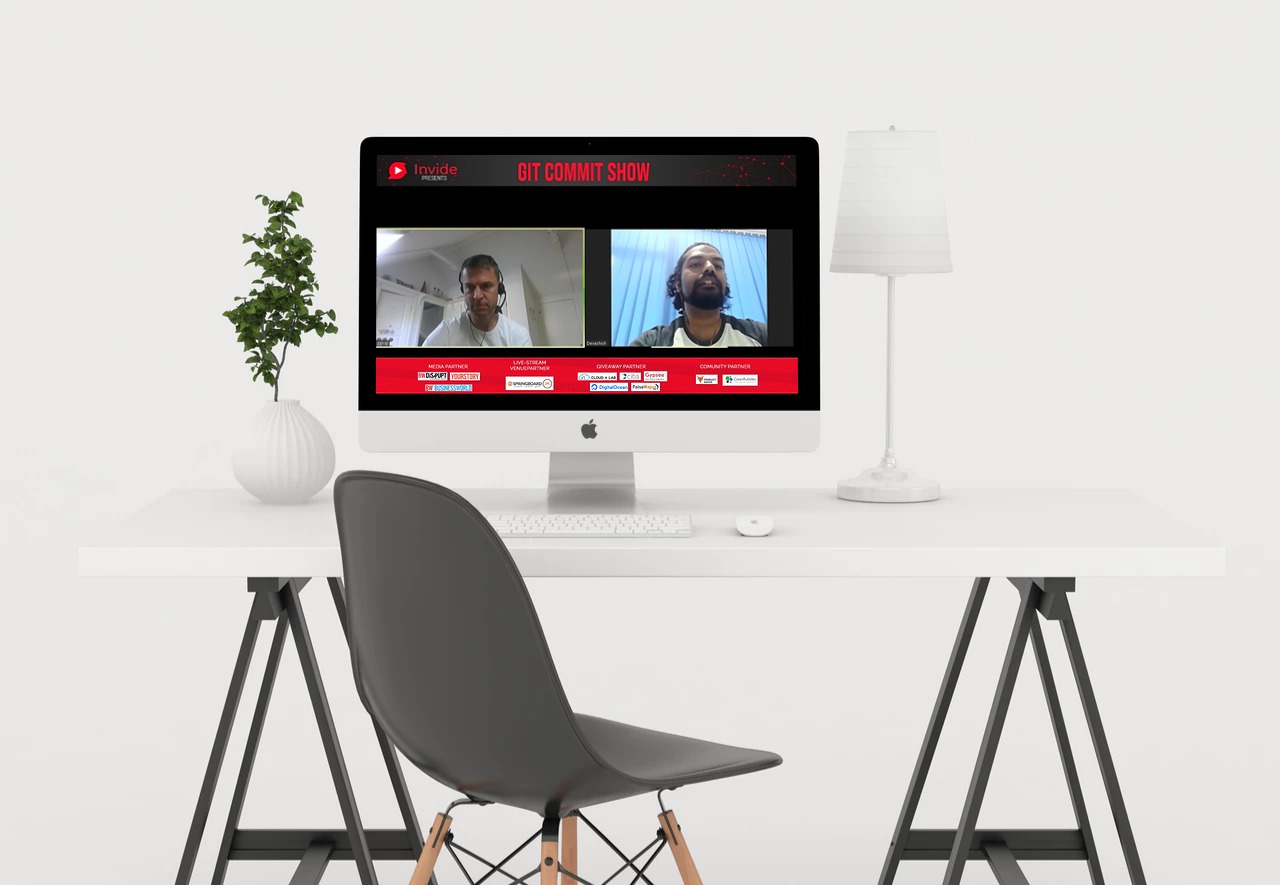 And...
Learning from 7 international speakers
Watching latest technological breakthroughs unfold
Having fun in between with puzzles, live painting & music show
All from your desk at home, for free
Some clips from Git Commit Show 2019
Full recordings are available here(Only 5/7 available as of now)
Announcement
For latest seasons of Git Commit Show, checkout the event website. You may volunteer to contribute and receive exclusive benefits
Detailed highlights can be found below...
About Conference Origin
Git Commit Show is first of it kind conference held on Jun 22-23, 2019 for the first time. Organised by developer community Invide. Innovators and speakers around the world connected with Git Commit Show live and online; presented their talks and demostrated their breakthroughs. A 2-day action-packed online conference for the growth of developers across the world.
Git Commit Show is a global initiative promoting equal opportunity for the growth of developers. This conference brings opportunities for developers, researchers & entrepreneurs to learn, share and connect; completely online, breaking the barriers of huge ticket/travel cost, for more than 4m developers who couldn't have joined instead.
Over 2 days, we had 3 type of activities planned as following but a lot more unexpected happened as well.
Day 1: Jun 22, Sat
Saturday morning started with opening note by Pradeep Sharma, Founder of Invide(world's first accelerator for developers).
Live Painting
A team of artists from International School Of Creative Arts joined the show from Kochi (550 km from GCS studio)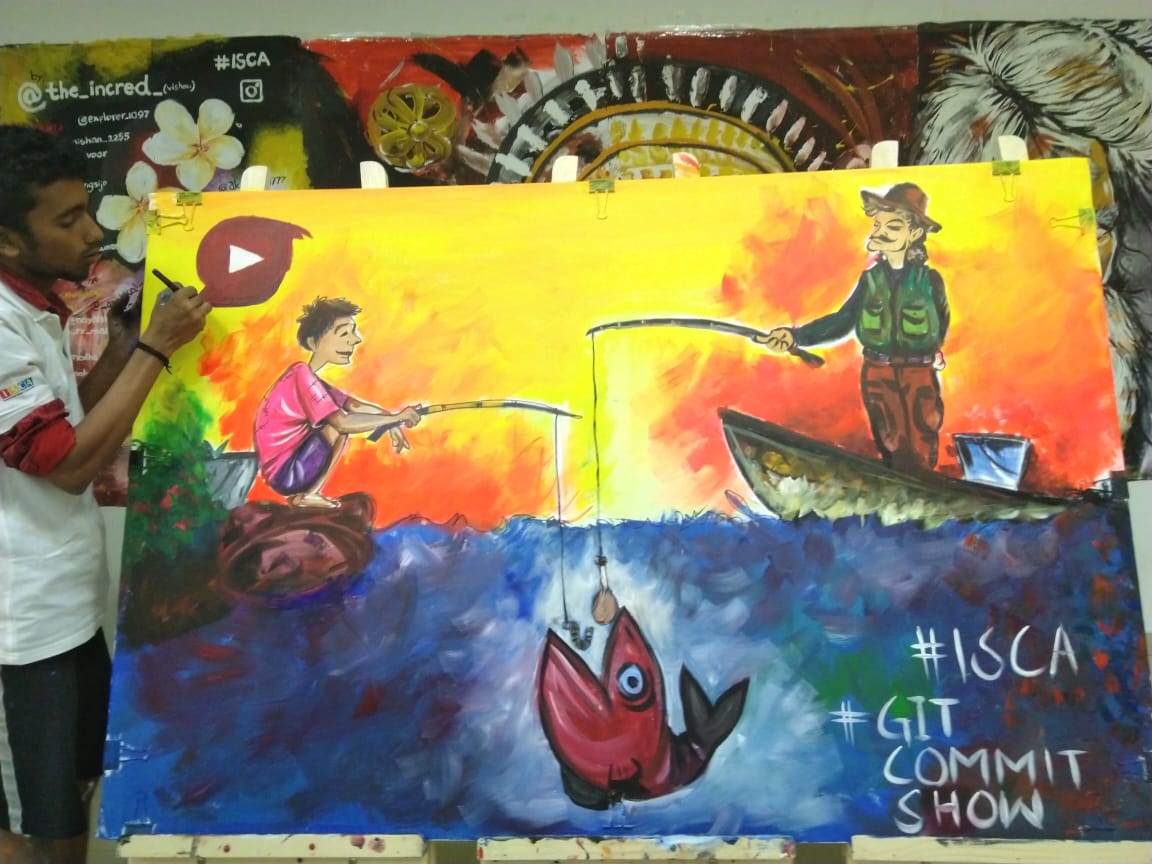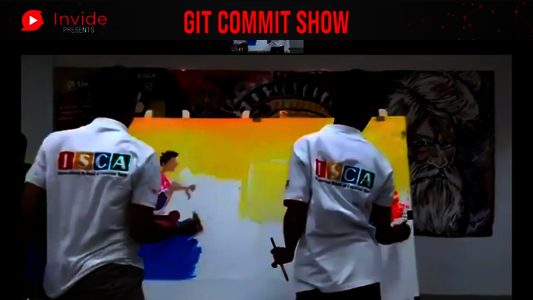 With their live painting show for 30 mins, they kicked off conversations around Equal opportunity
Masterclass : AI for everyday things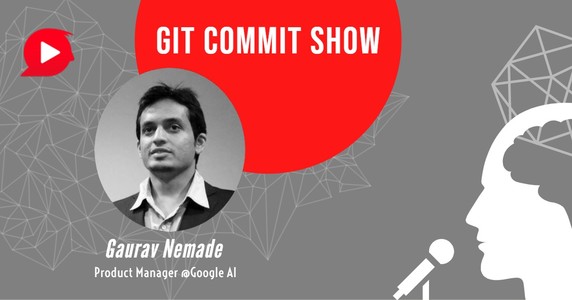 Gaurav joined the show from San Jose(14000 kms from GCS studio). He delivered an inspiring talk on "AI for evertyday things".
With his experience of being a product manager at Google AI and having done a thorough research on the subject, he talked about current status of capabilities explored in artificial intelligence and what's coming next. Some joined the live session and asked him some good questions that made the overall session more effective.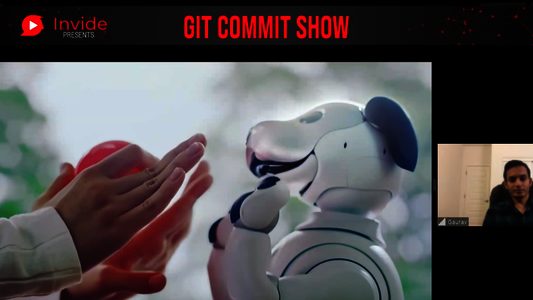 Shreya(organizing team member) joined us from Pune (830kms) and she organized multiple fun puzzle games during the breaks.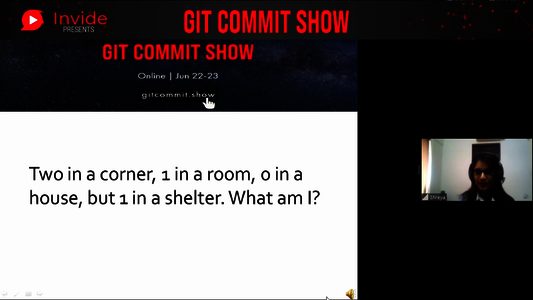 Masterclass : Introduction to Raspberry Pi

Next Harshita joined us from San Francisco(14000 kms), she showed us live how to get started with Raspberry pi and what cool things it can do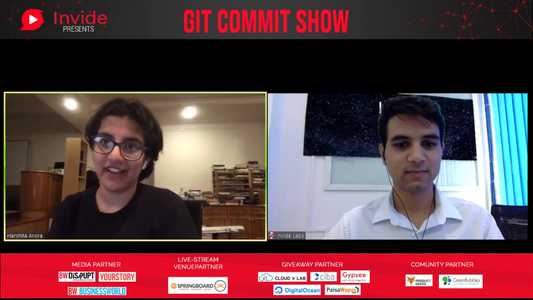 Masterclass : Learning from the journey of popular open source project cURL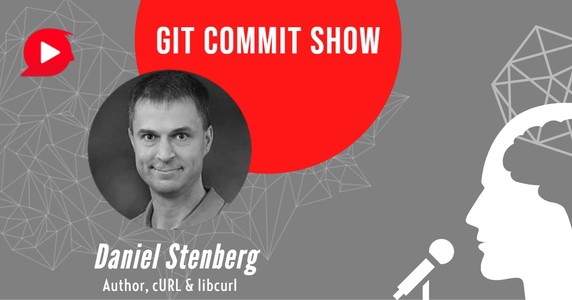 Next Daniel, author of curl joined us from his home, Sweden(7000 kms). He shared how curl project was started and how it became so widely adopted by devs, he shared insights about how to get started with open source projects and making them big. An inspiring session with practical takeaways to start your own open source projects or contribute to existing ones successfully.
Curl wouldn't have been this big if it had not been open source and everything in public - Daniel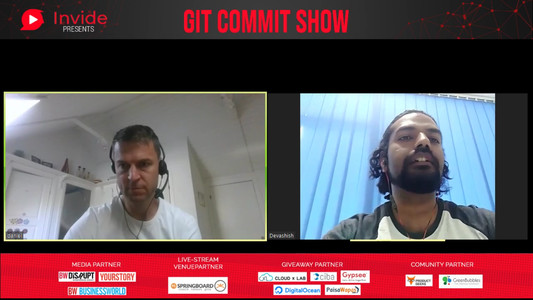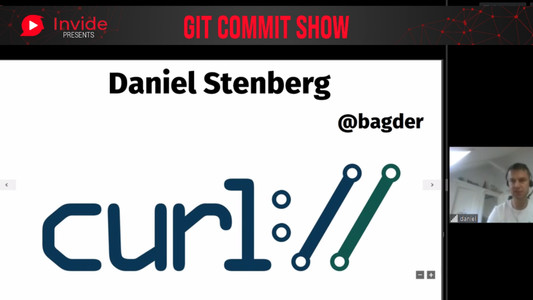 Break + Live Music Show
We started the break after that and unexpected happened, Emmanuel & Jewel proposed to perform live during the breaks and after a quick testing, they joined in
and made the long break fun.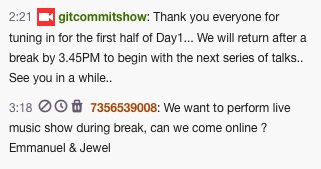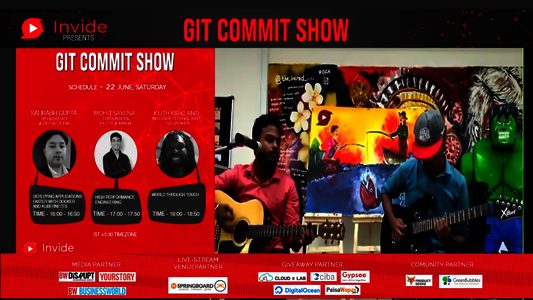 Masterclass : Get started with Docker & Kubernetes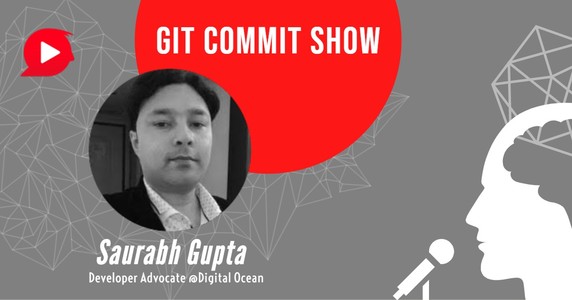 After the break, Saurabh(Dev advocate @ Digital Ocean) joined us from Bengaluru(20kms from studio). He talked about Docker & Kubernetes, a well organized talk to get started with automated deployment using Docker/Kubernetes with some best practices.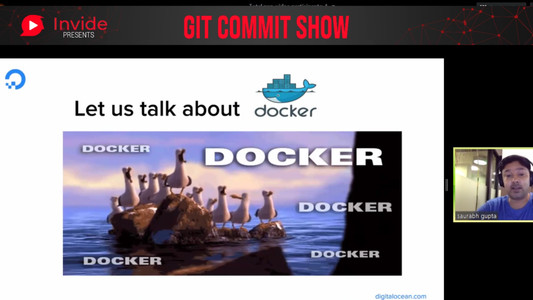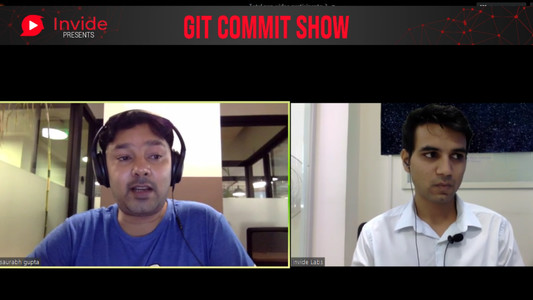 Masterclass : Evolution of unicorn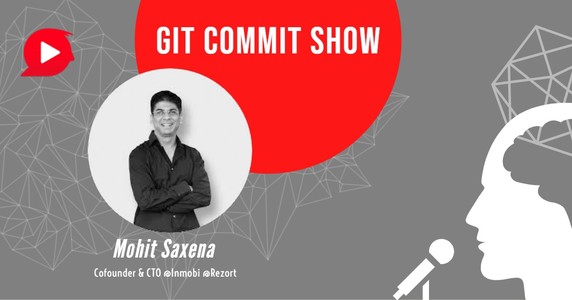 Mohit Saxena, cofounder of InMobi connected with us from 10kms away. He compressed his learning of building a unicorn in a quick presentation covering different stages of business, key points to focus on at each stage. He emphasized on importance of people and his experiences of building & managing a good team.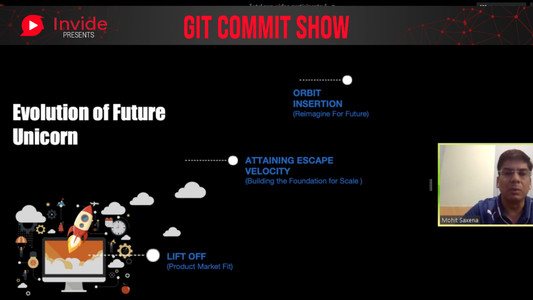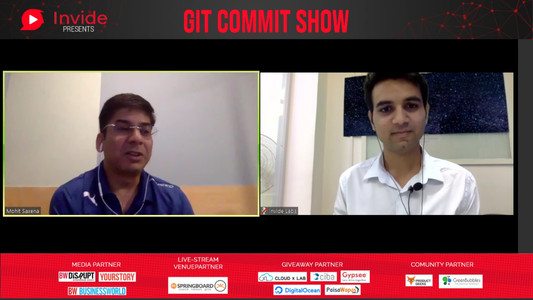 Masterclass : World through touch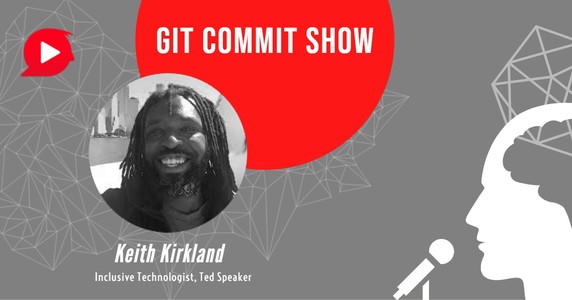 Next, Keith connected from Newyork (13000kms from studio). He delivered an inspiring talk on "World through touch". He talked about how haptic design(communicating information through touch) is a revolutionary field to make the technology accessible to people which we haven't imagined before. He shared an example how a product has helped a blind & deaf man run marathon. His demo felt just like magic.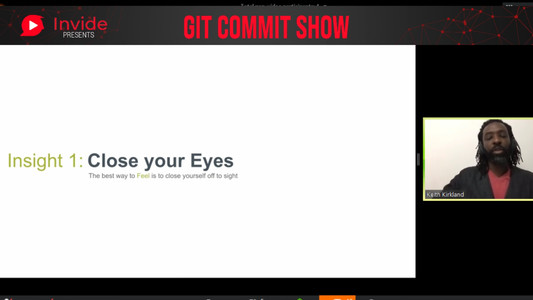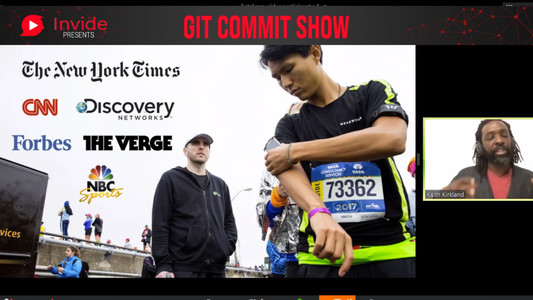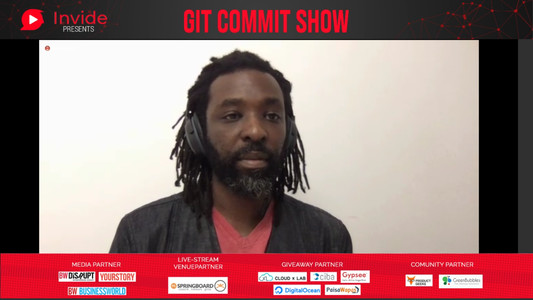 Day 2: Jun 23, Sun
Showcase Session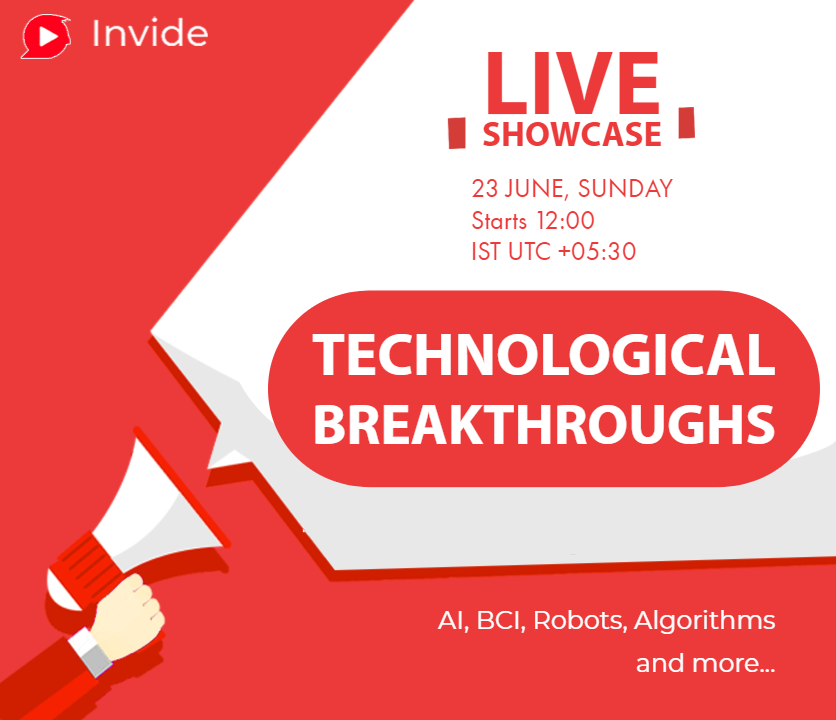 Sunday afternoon we started showcase session where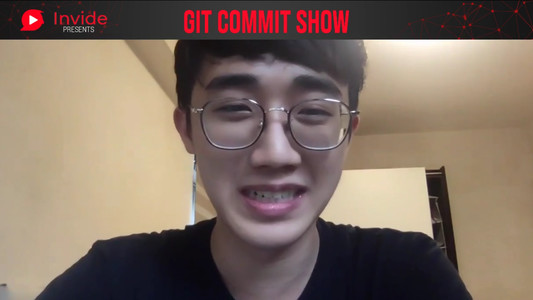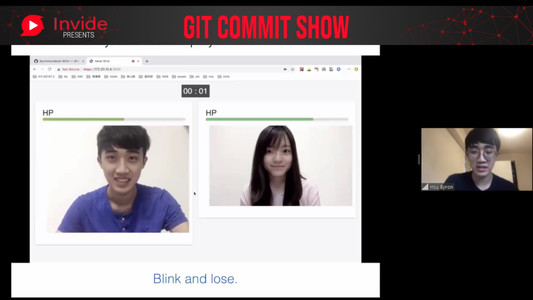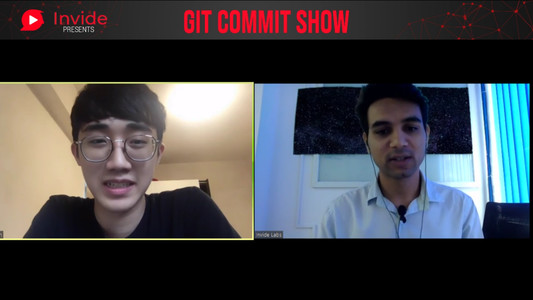 Akhil joined us from Hyderabad(800 kms), he demonstrated, how he converted his phone into a 3D mouse. He demonstrated creating an amazing painting using his phone as a mouse. He shared his journey, challenges & future plans. He shared how he did it using nodejs, webrtc, gyroscope sensors, DOM APIs etc. Also shard how his project can spawn multiple innovations. Akhil intends to open source his project in coming July.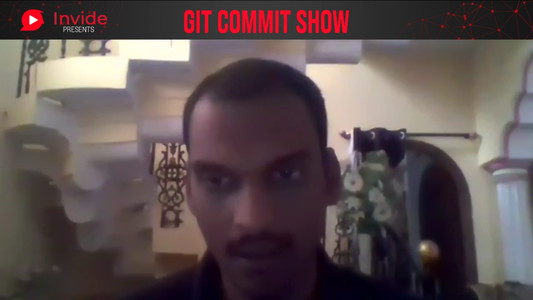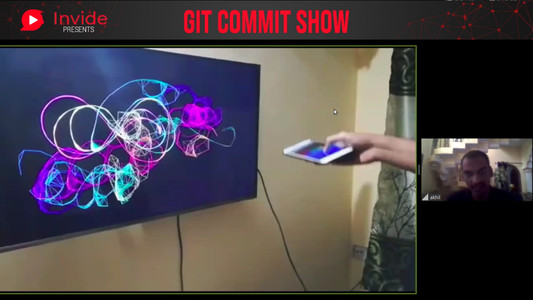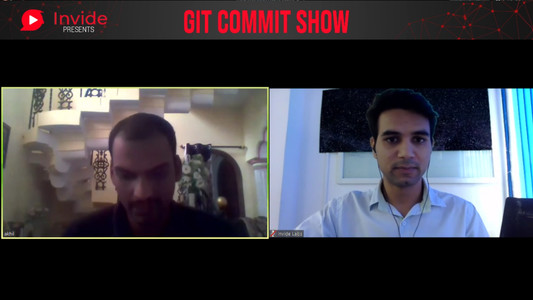 Altanai joined us from Bengaluru(20 kms), she demonstrated her open source project Ramudroid, an autonomous robot which identifies the litter and cleans. She showcased how she used Raspberry pi, computer vision, webrtc to build this useful and much needed product. She also shared her knowledge of webrtc.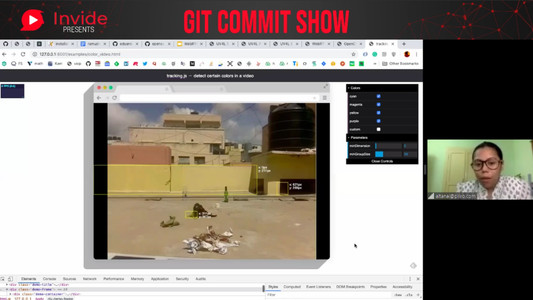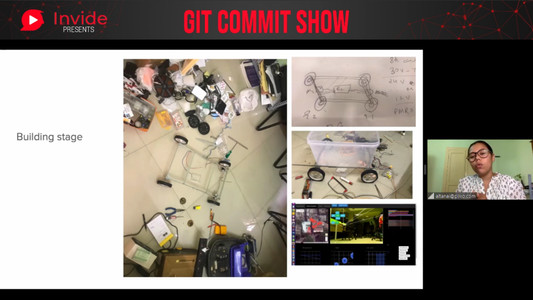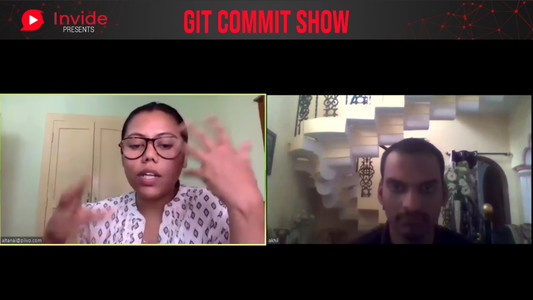 The last breakthrough shown was a brain stimulator, which can increase your brain functions such as memory, focus and creativity. A team of researchers have built this revolutionary product PlatoWork simulator, utilising tDCS and the knowledge of neuroscience, this device helps increase brain functions. Very exciting field to watch for.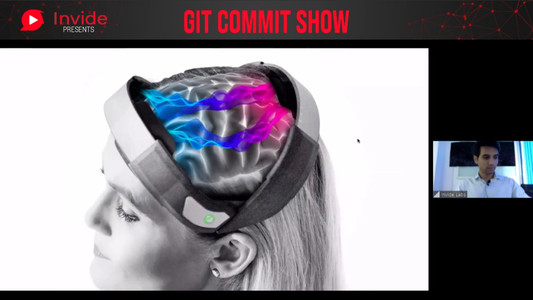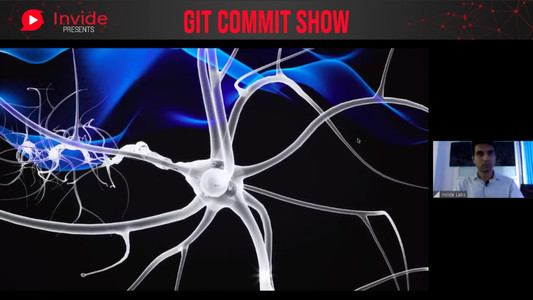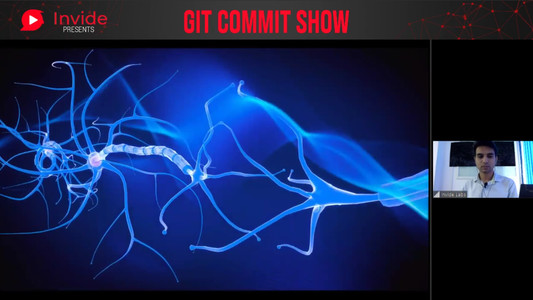 Masterclass : Getting started with machine learning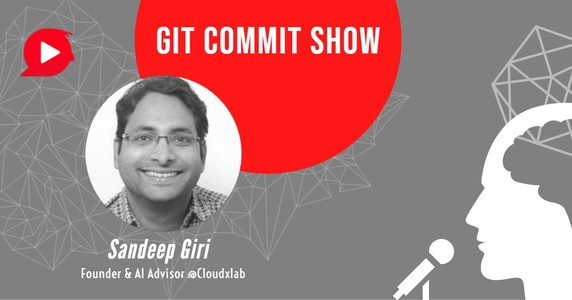 Sandeep Giri(Ex-Amazon, Founder of CloudXLab, AI Advisor), his hands-on session "Getting started with machine learning" helped in getting to know how to start with a machine learning project covering all aspect of preparing dataset, applying algorithms, getting to know open source project jupyter notebook to be productive in machine learning projects and finally some resources for learning more.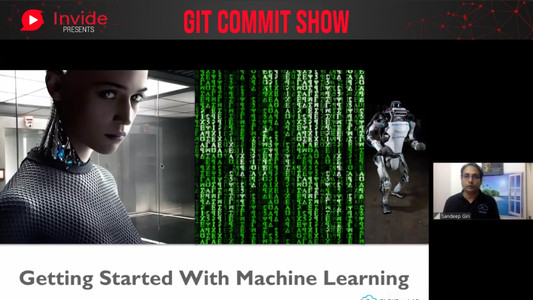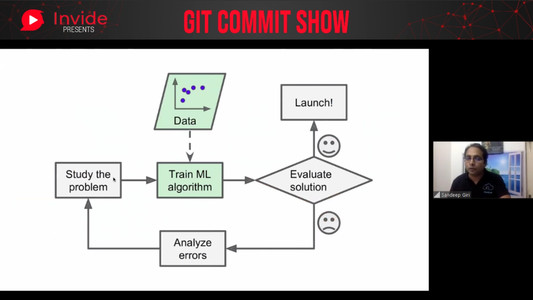 Giveaways && Feedback
Finally we chose some people randomly who submitted the feedback and announced their names. They received some useful giveaways from our giveaway partners(cloud credits, ecommerce credits, course credits, workplace credits, etc.).
Pradeep Sharma delivered the closing note, talking about equal opportunity and finally introducing the team behind the show.
We are overwhelmed with the love you shared in your feedback. And proud that this conference came out to what we wanted it to be : a 2-day hack for developers to grow. Here's some of the feedback we received.
I heard about Gaurav is an awesome speaker. Now I experienced it
I really liked Harshita's talk. She spoke clearly and explained everything very well.
Mohit has explained the topic fantastically. It is true not only for a new company but for new teams in an organisation.
It was indeed a great experience hearing from the author of such a widely renowned tooling(curl), Daniel. I really enjoyed his way of speaking and the content was awesome. Also, his viewpoints regarding OSS was striking enough.
It was a great talk by Saurabh, talking about the challenges about deployments and moving onto the world of Docker and Kubernetes. Thanks a lot Saurabh.
I loved the way Byron presented his talk with so simple user experience yet so involved technological implementation.
What's next?
We're going to organize another show on Jun 27-28, 2020.
We invite developers, researchers & entrepreneurs to share your learning and breakthroughs with the tech community globally, submit proposal here
We invite organizations to partner with us. You can partner as media partner, community partner, giveaway partner. Think of any value you see adding to the community or the conference attendees, submit proposal here