Git Commit Show
Developer Conference | Online | Since 2019 A fun approach towards growth of developers by Invide, an accelerator for developers. Earlier called git commit sutta.
Notice: This project has been moved to a new website
Showcasing latest breakthroughs
Last Show
Jun 27-28, 2020
| | |
| --- | --- |
| Online | 1000 km away |
| Free | $ 500 |
| Live | Recorded |
| Interactive | One-way communication |
* A non-profit initiative
Or Speak, Volunteer or Partner for GCS 2020

Background
True human potential is unlocked with inclusion
Git Commit Show is a global initiative promoting equal opportunity for the growth of developers. This conference brings you opportunities to learn, share and connect; completely online, breaking the barriers of huge ticket/travel cost, for more than 4m developers who couldn't have joined .
Git Commit Show is a 2-day action-packed event to showcase these latest developments in tech
Past Speakers
Daniel Stenberg

Author & Maintainer of CURL(Since 1999)
Gaurav Nemade

Product Manager at Google AI
Harshita Arora

Young Engineer & Entrepreneur
Sandeep Giri

Founder & AI Advisor @ CloudxLab
Keith Kirkland

Inclusive Technologist, Ted Speaker
Mohit Saxena

Cofounder & Ex-CTO @ InMobi
Saurabh Gupta

Dev Advocate @ Digital Ocean
Speakers - Git Commit Show 2020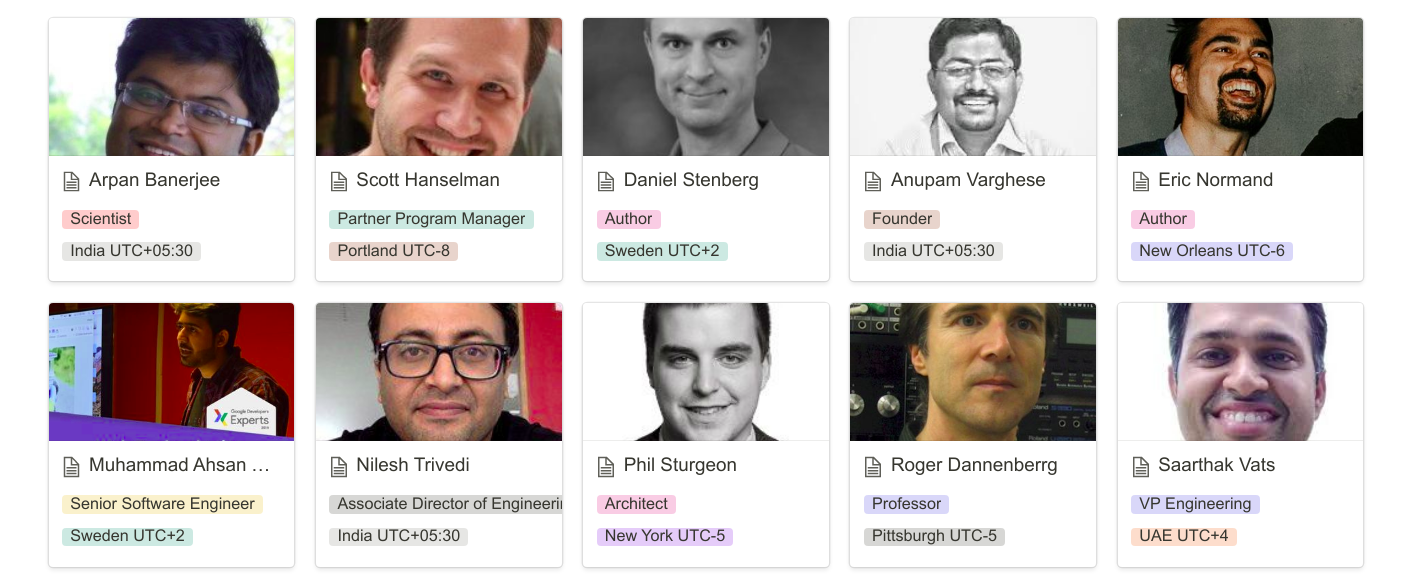 Location: Online *We want this to be completely location independent so that everyone can attend without missing even a tiny fraction of benefits
---
Media Partner
Live-stream Venue Partner
Visit them if you have internet issues at home
Giveaway Partner
Community Partner
---
Call for proposal
We invite you all to participate in any of the following ways
1. Showcase: Have you built something that you believe is a technological breakthrough? Did you just published a research? Did you work on a side project that showcases the skills that others can learn from? Show it to a live audience of makers like you. More info here
2. Partner: Ever wanted to contribute to the developer community? Partner with us to offer something useful to a curated audience of developers. Examples of value addition from some of the partners: free cloud credits, free coworking space, free books, free swags, etc.
3. Volunteer: Volunteer to join the organizing team and get connected with influencing people/tech-companies.
---
About Organizing Team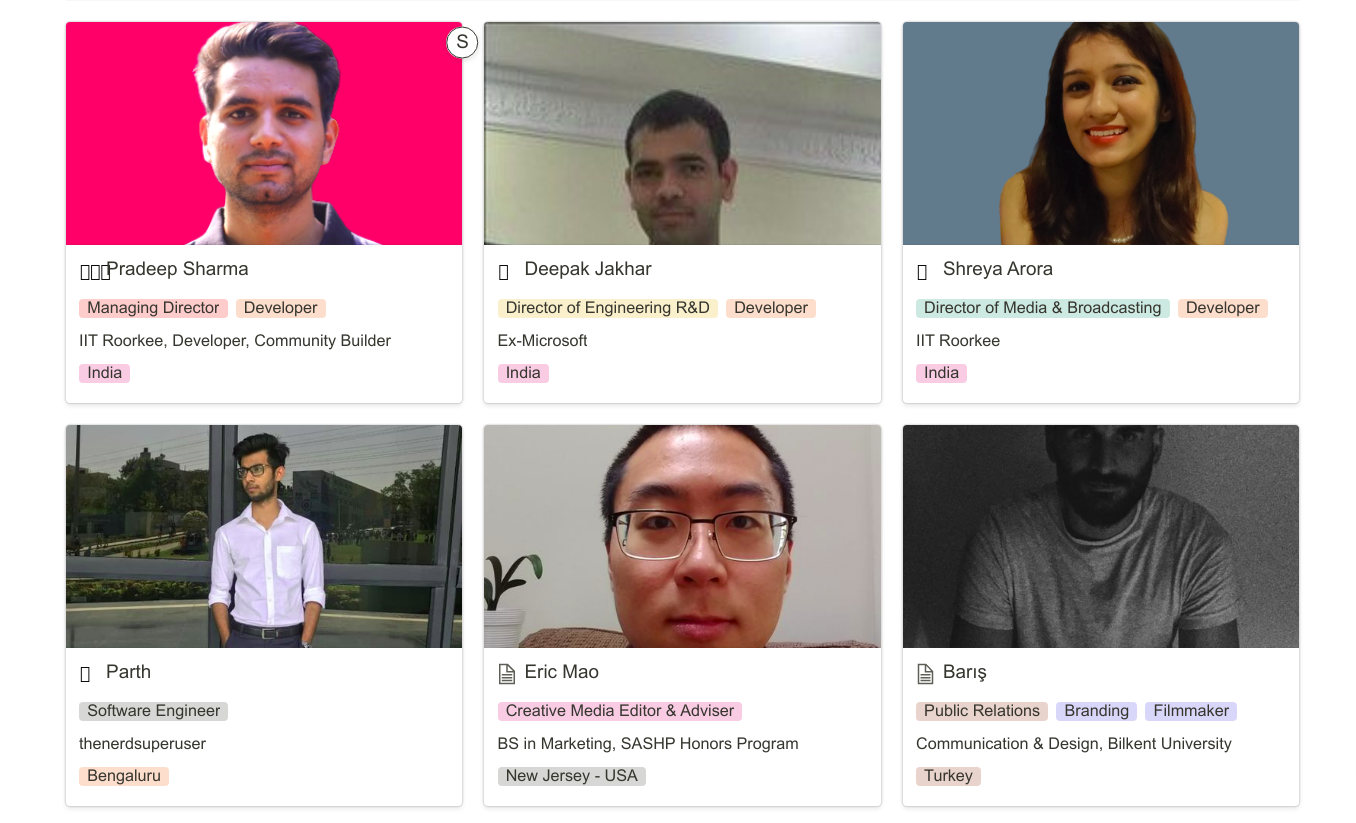 About Invide, developer community
Invide runs world's first accelerator for developers to grow in career and the intellect. Invide started in 2016 as a highly curated invite-only community of developers with strict selection philosophy that brings focus on talent and breaks location barriers. Invide has screened 15000 applications till now with 1.2% acceptance rate.
Contact us at friends at invidelabs dot com for any queries.
Note:
If you're a developer, keep an eye on this page
We are accepting applications for the next batch of Accelerator For Developers. Apply here
Highlights of Git Commit Show, 2019
Full Recordings of Masterclass Sessions (2/7 Available)
Got suggestions?