When does Invide application get rejected or accepted?
Selection criteria, eligibility and how to increase chances of selection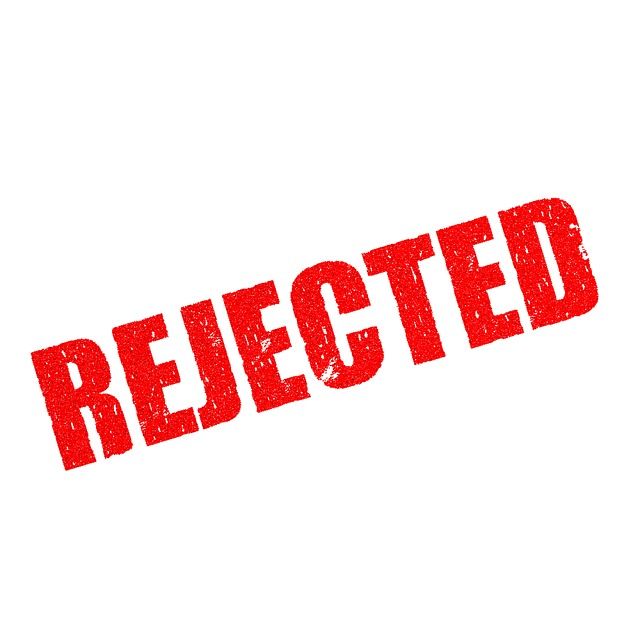 If you are about to apply to Invide, this article will help you increase your chances of selection. If you have been rejected, this article will help you figure out the rejection reason in-depth and prepare to apply again.
We dedicate a significant amount of time to review each application i.e. identifying a person's strengths, skills, attitude, and cultural fitness for remote work. Due to the huge no. of applications, we happen to invest 40% of our organization's total work-time only on this task.
Eligibility
Has 2+ yrs of professional full-time work experience
Has a personal computer device and internet connection of 4mbps+ (if not, request funds at grants@invidelabs.com)
Has a dedicated and no-distraction workspace at home(if you're going to work from home)
Most common reasons for rejections
Incomplete application: You did not share the necessary information
Incorrect information: Such as - "I just graduated with 3 yrs of professional work experience". Write down authentic information in plain English. It's not a competition, just be yourself. Incorrect information represents the "lack of work ethics" which we consider higher than any other criteria.
Forgot to submit: You left the application in draft mode thinking you'll come back and later you forgot to submit. You won't get any notification as moderators don't have access to applications in draft mode and there are no reminder emails for applications in a draft.
Indecisiveness: Moderators are not able to make any decision if they don't have insightful information about your skills and proof of work. To maintain our responsiveness, we follow a rule: no decision = rejection. Although we have only a few mandatory fields in the application form, you should add as much insightful info as you can to increase your chances of selection. Ask yourself: does my application has sufficient demonstration of my skills and capabilities? Does it include instances of my work that I am proud of, links of my work, links to my open-source contributions, etc. Don't just tell, show it. If you have nothing to show, it's fine but write down the reason in the application; the moderators will reach out with alternative methods for you.
If this is not the case and still you got rejected, you can be assured that we have gone through your application thoroughly. Rejection at Invide is not the end, it's as much value as acceptance. Here's some insider information that can increase the chances of your selection
Selection philosophy
To understand the decision-making of our selection process, let me tell you how your life would be if you were selected. In the end, you'll be able to judge yourself whether you're ready for such life right now or you need to work on something.
Inviders are vetted members of our exclusive elite community of developers.
Benefits of being an Invider
Recognition for your mastery in software engineering and remote work
Work with high-performing people and be part of challenging projects that are on their path to make a huge impact
Get paid the best and get paid for each minute you work
Support from highly intellectual and skilled people who come from diverse backgrounds in the tech space - startups, open-source, research, etc.
Access to a community where high intellect, knowledge, and hard work are appreciated. Use it to showcase your projects, get feedback and learn.
Selected batches and people get starter kits, access to free resources to help you grow
Build your personal brand by speaking at Invide's developer conferences such as Git Commit Show
We are in it for long term. We help each other out whenever one needs, no matter what project are you working on or out there on a holiday.
Common goals of Inviders
While there are many common goals for each community member which revolve around personal & professional growth for everyone.
The lowest common denominator comes down to making engineering projects & teams successful. This common goal creates value for everyone in the community.
Each project and team's success matters and we give our best to make it happen. With the intellect of Inviders and well-researched modern processes/tools, chances of project success increase at least 3x.
Working on projects that succeed and working with people with a growth mindset is a huge benefit for every Invider.
It's not an easy task though, there are huge chances of failures(68%) in any tech project. This is why having a great team is an absolute necessity, having people who are highly skilled and productive is an absolute necessity. This is why we look for people who produce results consistently. We invest in the intellectual and financial growth of each Invider.
The kind of tech experts we look for, we estimate that the number of such people will be <10k worldwide or much less than that. Finding such people out of 18m developers worldwide is a huge challenge.
7 qualities of Inviders
"An expert is a person who has made all the mistakes that can be made in a very narrow field."
― Niels Bohr
Highly productive(at least 3x productive than an average engineer)
A great attitude towards work and life
Great work ethics
Great problem solving and technical skills
Has experience of taking products from idea to release
Growth mindset
Focus
To ensure your own growth, your foundation has to be strong. If we make mistake and select you despite the fact that you lack any of the above qualities, your growth will be jeopardized. It will because you jumped to things while what you needed was to focus on making your foundation strong. You will feel alienated and wasting your time with us. Rather we suggest you introspect, plan to improve, build things, let your work speak for you. Come back to us after 6 months. We truly believe that
All developers are heroes the world needs
If you think, it was a mistake at our end, there are only two possibilities
It was really a mistake at our end
You need to raise your bar
Do let us know where we made mistake, it will help us.
At your end, I strongly recommend thinking about "raising your bar", let us know how we can help you with that, join our open groups to learn and raise the bar. Share your progress with us. Being rejected is not the end of life, it is the start of a great journey of yours. Prove us wrong!
Never settle for mediocrity
Looking forward to hearing the story of your journey soon. Whenever you're ready, request invite here.
Meanwhile, keep following us on social media for news & announcements: twitter, linkedin, facebook.
Regards,
Pradeep