This week at Invide - April edition [Week 17]
A roundup of what you (may have) missed in the Invide developers community this week. Weekly events, job posts and productivity tools to get supercharged.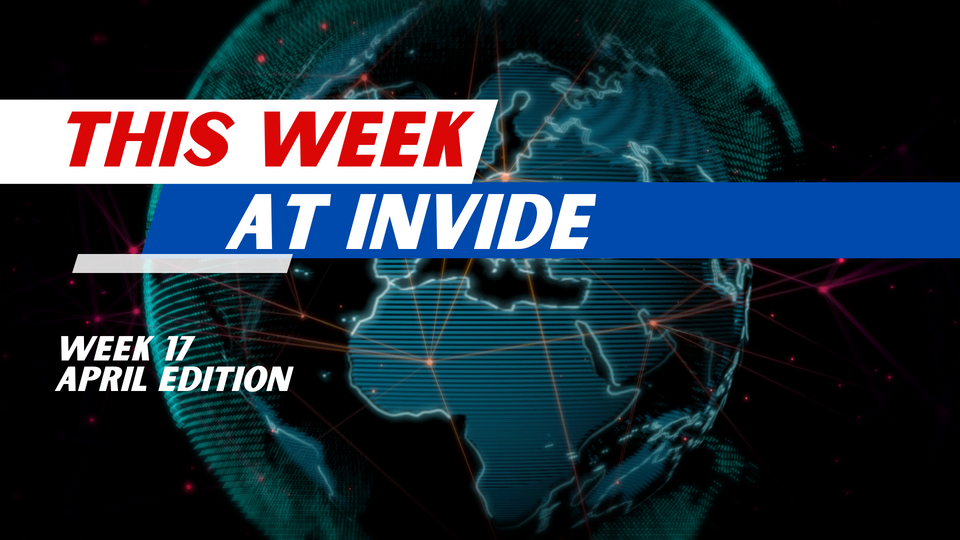 A roundup of what you (may have) missed in the community this week
Greetings, fellow developers in the Invide community 👋
Saurabh from Invide. How are you doing?
I guess you all are amazed after last Thursdays event on getting started with CI/CD.
CI/CD is software development on steroids. It supercharges the software development release cycle. Allowing software developers to continuously integrate(CI) their code into a shared repository. Run different kinds of tests, code style checks, and unit tests on their code & pull requests. Then continuously deliver(CD) those changes and move ahead in the software development life cycle(SDLC). This is one of the fundamental practices in DevOps. We had a session on it with our community members where another community member Cyimana Faisal delivered a presentation.
If you missed it, you can check following post which summarises what we learned and discussed.
👩‍💻Getting started with CI/CD🔧
(written by Himanshu)

---
And did you miss our main course 🍝? Top Remote Jobs of the week, please check out this post
💼 Top 10 Remote Jobs of the week 👨‍🏫
(written by Soham)
If you do not want to miss out on any jobs that we post, I recommend to join our Discord Server.

---
🤔 Are you struggling with your goals in life? Overwhelmed by the choices on how to manage your to-do lists 😭? Here are some blogs to start with for optimum productivity.🤩
🔥 Top tools & tips for developers 🔨
(written by Himika)
✅ Manage your goals like a pro🌟
(written by Saurabh)
---
Upcoming event
Topic: Building a personal brand as a developer.
When: Thursday
Where: Discord community lounge
Coming Thursday, we will be having a learning session with the community🎉.
If you're interested in sharing some ideas and challenges. Come drop by and say "Hello!"
That's it for today. See you on our Discord Server🙋‍♂.️