This week at Invide - May Edition [Week 19]
A weekly roundup of what you (may have) missed in the community. Including, remote jobs, software developer jobs, community meetups.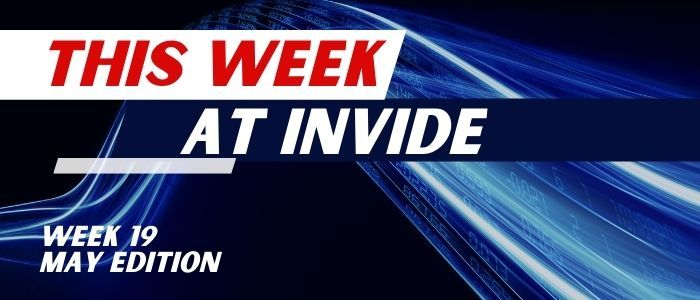 A roundup of what you (may have) missed in the community this week.
Happy Tuesday, developers!

Another week ahead of us and there are more and more opportunities coming. We made it a habit to share the opportunities, ideas, and productivity tips for our developer friends. But one question, how are you using it? Seriously, if you're not up-skilling yourself with all the free resources that we share then you should start right away.
"There are only two mistakes one can make along the road to truth; not going all the way, and not starting." ~ Buddha
Join our discord and get started. You can also subscribe to Invide's weekly newsletter(link at the bottom).

Let's see what happened this week at Invide
This week, we had a session on getting started with web 3.0 by our core team member Soham. If you missed it, you can check the following post which summarizes what we learned and discussed.
👩‍💻Getting started with web 3.o🔧
(written by Himanshu)
---
And did you miss our main course 🍝? Top Remote Jobs of the week, please check out this post
💼 Top 10 Remote Jobs of the week 👨‍🏫
(written by Soham)
If you do not want to miss out on any jobs that we post, I recommend joining our Discord Server.

---
Struggling with productivity while working 😭? Getting distracted while working? Here is a blog post that gives insights on how to stay focused and shares a time tracker tool.
🔥 Top tools & tips for developers 🔨
(written by Himika)
---
Upcoming event
Topic: Resume Review
When: Thursday, 12th May.
Where: Discord community lounge
Coming Thursday, we will be having a learning session with the community🎉.
If you're interested in sharing some ideas and challenges. Come drop by and say "Hello!"
That's it for today. See you on our Discord Server🙋‍♂.️