This week at Invide - May Edition [Week 21]
A roundup of what you (may have) missed in the Invide Remote Developers community at Week 21 (May 2022). Which includes Remote Jobs, Productivity, Software Developer Events & more.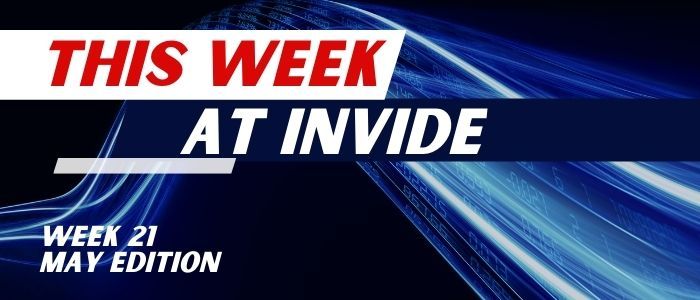 A roundup of what you (may have) missed in the community last week.

Hello Developers! 👋‌
‌So, how's the summer? Hot 🔥! This week we're back with some content to add some cool to the hot summer. Did you mis our event this week - 'Principles and Productivity'. Where we discussed a lot of things, that we can use to make our decision-making more effective and tackle the human biases that interfere with our decision-making.
If you missed the event this week, here's the summary of the event written by Himanshu telling you in detail what we discussed.
📚 Productivity & Principles👷‍♀️
(written by Himanshu)
---
And did you miss our main course 🍝? Top Remote Jobs of the week, please check out this post
💼 Top 10 Remote Jobs of the week 👨‍🏫
(written by Soham)
If you don't want to miss out on any jobs that we post, I'd recommend you join our Discord Server, right now.
---
Still, confused🤔 about where to start with? Are you slacking off in your work and want a dose of motivation and boost⚡? Here are some blogs to start with
🔥 Top tools & tips for developers 🔨
(written by Himika)
---
Here's a great blog that discusses Soundcool and Software Design by Kanak. Which is the written version of the talk given by Prof. Roger Dannenberg(the creator of Audacity) at the Git Commit Show 2020. In this, he talks about Soundcool and its software design.
---
Here's a video that discusses the cool new Pyscript, and how you can get started with it.
---
Upcoming event
Topic: LinkedIn Profile Review
When: Thursday
Where: Discord community lounge
Coming Thursday, we will be having a learning session with the community🎉.
If you're interested in sharing some ideas and challenges. Come drop by and say "Hello!"
That's it for today. See you on our Discord Server🙋‍♂.️
Till then, keep working hard. "GREATNESS IS COMING"